If you're having trouble getting your audio interface to work with Pro Tools, make sure you have the latest drivers for your device. These can be downloaded at the manufacturer's website for whatever interface you have.
Once you've installed the driver, make sure your Playback Engine settings are correct within Pro Tools. The Playback Engine can be found in the Setup menu. Open up the Playback Engine menu, and select your interface from the drop down menu. Click here for a video that will show you how to do this.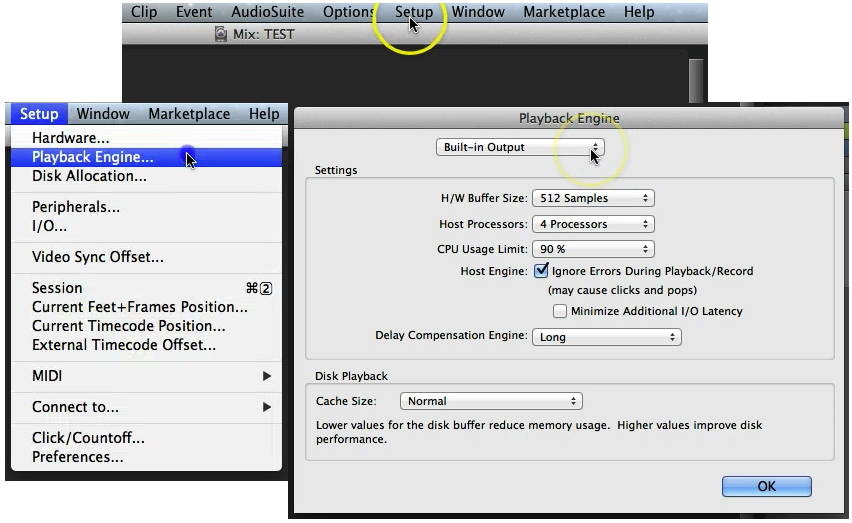 Next, verify that your I/O settings are correct. These I/O Setup window is also be found under the Setup menu. If you're not sure what to do here, pressing Default in the Input, Output, and Bus tabs is a great place to start. That should automatically map your I/O settings. From here you can make any changes you need to. Here's a video that will show you how to reset the I/O.

Didn't find what you're looking for? Click here to search 28,000 other solutions on our knowledge base.