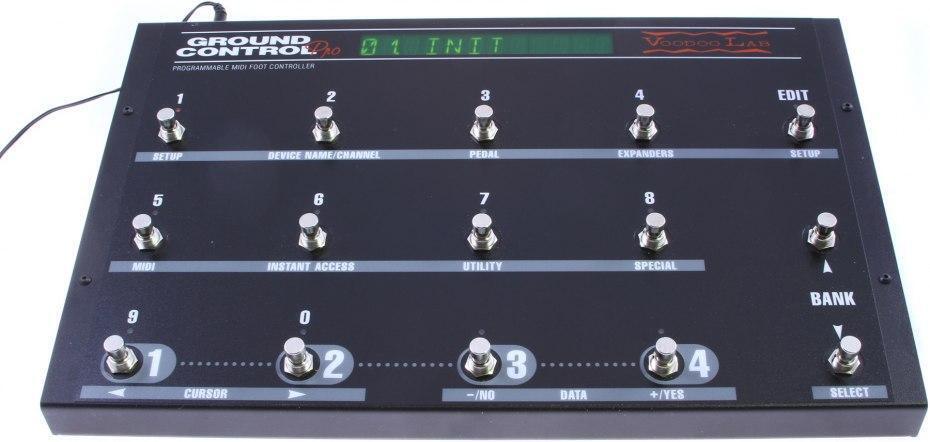 Q: I have a guitar set up where I'm using a couple of rack effects boxes that I'm controlling with a MIDI switcher pedal. I really want my amp to change channels when I call up certain programs, but the amp doesn't have a MIDI input or other way to control channel switching except its footswitch. What do you recommend?
A: There are several solutions to this situation; if you're using an effects loop device such as the Voodoo Labs Ground Control Pro/GCX loop switcher combo, then it can also control footswitch functions on an amp.
If you're not using a GCX or similar device to route your effects, there is still a solution. The RJM Music Technology Mini Amp Gizmo does exactly what you're describing. It's a MIDI-to-footswitch "adapter," with interface cables that are compatible with most types of amps, that can control up to four footswitchable amplifier functions via MIDI commands.
For even more control, the RJM Amp Gizmo supports MIDI control of up to eight footswitchable functions on amps and other gear.