I receive a 1706 error or 1603 error when installing pace or iLok drivers in Windows
Article #1716493
Updated on May 2, 2017 at 2:08 PM
Before you try reinstalling, you will first need to remove all previous Pace or iLok software from the computer.
1. Click on Start> Control Panel and click on either Programs and Features, or Uninstall a Program.
2. In the top right corner of the Window, type the word Pace, then uninstall any software that has PACE Anti-Piracy as the publisher name including the C++ Redistributables.  Remove all of the items before rebooting the computer.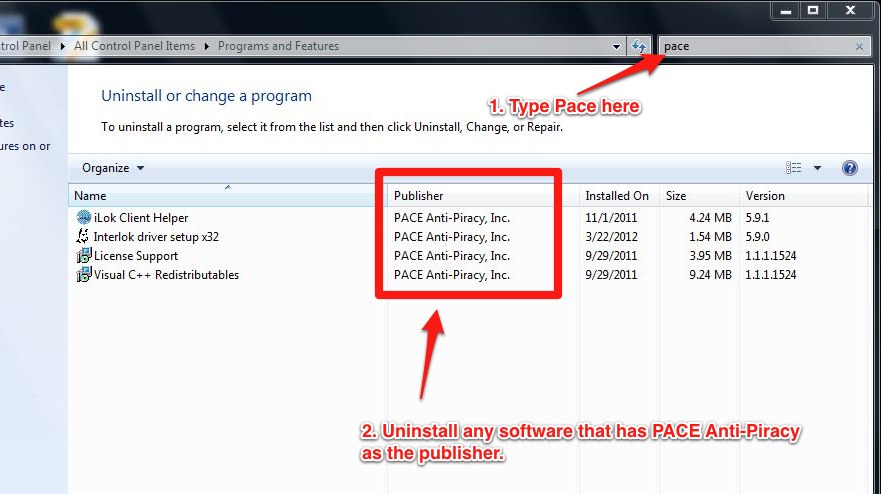 3. When the computer has rebooted, try reinstalling your software again