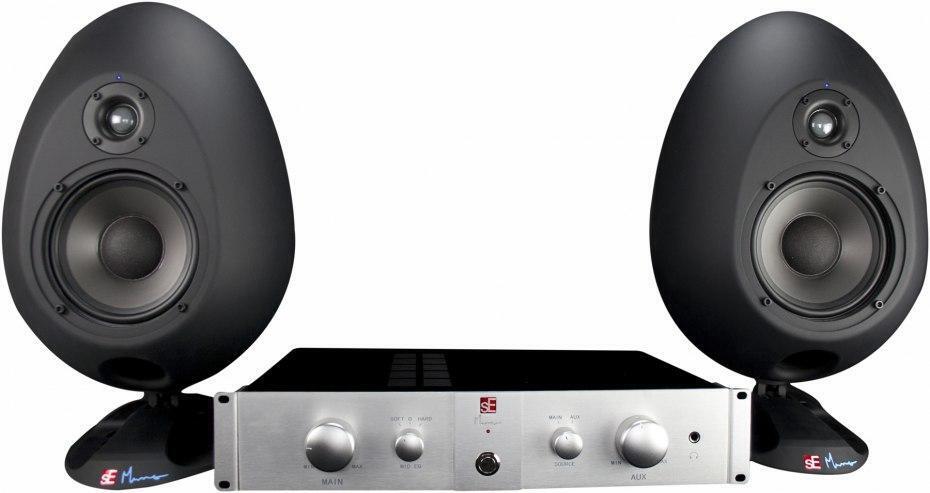 Q: Why does the sE Electronic Egg monitor system have a Mid EQ control? I've never seen one on a monitor before.
A: The 3-position Mid EQ switch on the Eggs provides slightly shaped midrange for comparison purposes when tracking, mixing, and mastering. In the middle position, the response is set to flat for referencing. Turn to the left and you drop the mids slightly (-1.5dB), which is similar to the "soft" response of many hi-fi speakers. Turn to the right, you get a slightly "harder" or more forward midrange response (+1.5dB), which can be useful dealing with vocals and other midrange-centric tracks.
Most of the time, you'll want to keep the Eggs in the center, flat position. But having two additional options for tailoring the midrange response can be useful when mixing to simulate what will be heard on consumer systems (soft) or to magnify what is happening in the midrange for critical EQ and ambience decisions (hard).
For this reason, and to allow access to the aux input controls on the amp unit, it makes sense to mount the Egg control unit within reach of the primary monitoring/mix position (unlike many external monitor power amps, which can be placed out of reach without compromise).