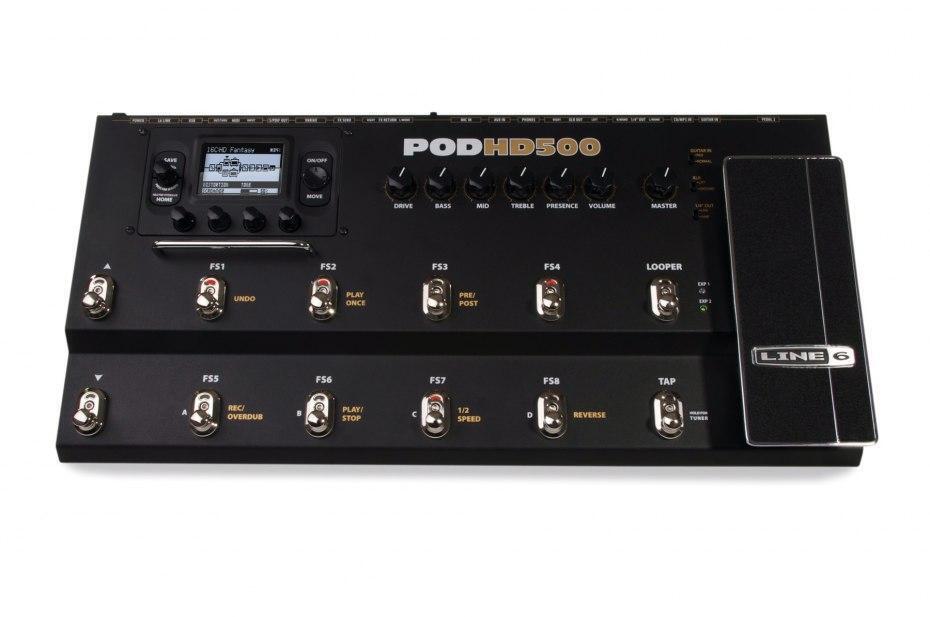 Line 6 has released version 1.8 firmware for the James Tyler Variax guitars. The new firmware adds five acoustic guitar models based on the Martin D28, Martin D12-28, Martin 0-18, Guild 12-string, and Gibson J200.
Version 2.0 firmware for the POD HD500, POD HD, and POD HD Pro adds HD amp models based on the Marshall "Plexi" 1959 Super Lead, the first HD bass amp model based on the Ampeg B-15NF Portaflex (with eight mic options), and a new, vintage-voiced tube mic preamp that can be used on any guitar, bass, or vocal track.
In addition, both firmware updates enhance the functionality when using a James Tyler Variax with a POD HD and/or a DT-series tube amplifier. New "Dream Rig" features include the ability to use POD HD500 or POD HD Pro presets to control the JTV guitar's onboard Variax modeling. Plus, the guitar's volume and tone knobs can control POD amp models and effects parameters. Alternate tunings can be saved in POD HD500 or POD HD Pro presets allowing up to 512 custom guitar tunings with instant footswitch selection.