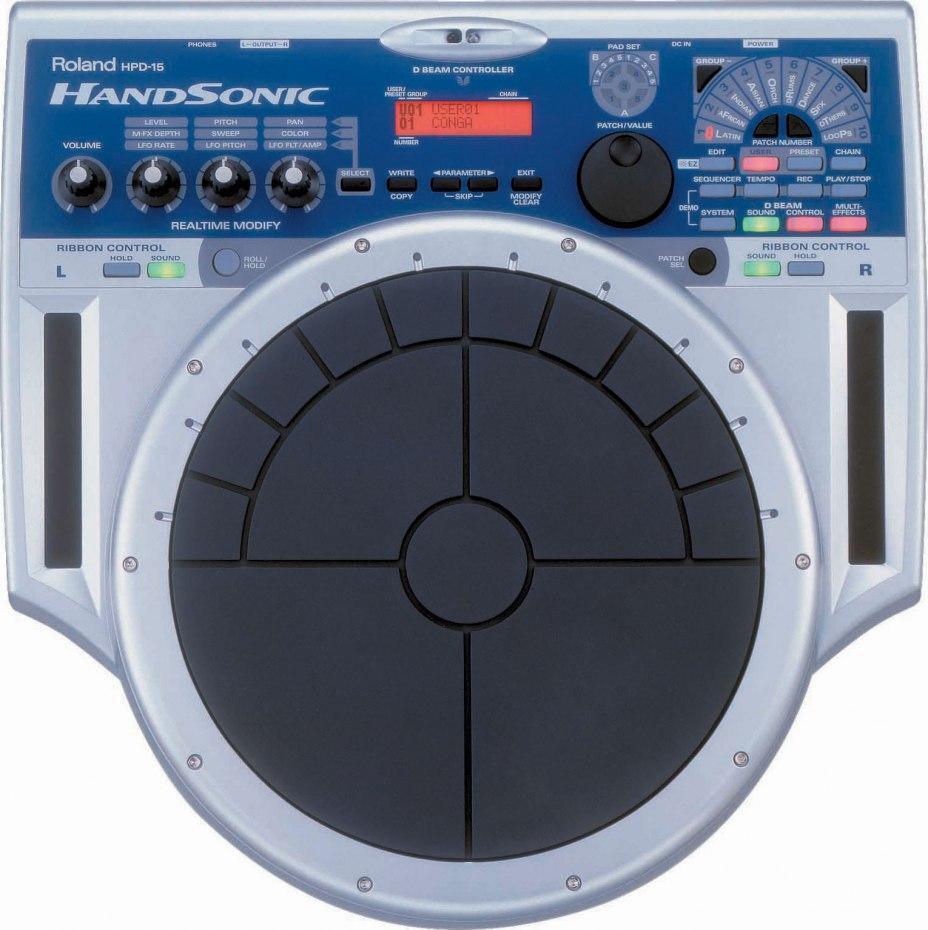 As a drummer for many years, I am always a bit skeptical regarding drum substitutes. So I approached the Roland HandSonic HPD-15 with curiosity and a bit of trepidation.
First off the feel is very important especially regarding a hand drum. To mangle a metaphor, this is where the rubber meets the hands. The HPD-15 has 15 rubber pads. Five of the pads are laid out to simulate the feel of a conga. These pads enable the player to get all the normal sounds out of the drum: muting, open ringing tones, slap, harder slap, bass, and pitching by pushing the middle pad while playing the nearest pads. All of these sounds are constantly in use when playing a conga and the Roland HandSonic nails it, both in playability and sound. The African djembe sound is remarkably similar to the playing experience of the real thing. The middle-of-the-drum bass tones and the high slap are great and, just like the conga sounds, finger strokes come through perfectly
The HPD-15's 600 sounds are well organized, easy to find, and sound amazing. I am not familiar with playing all the other "ethnic" drum and melodic sounds, but I loved messing around with them.