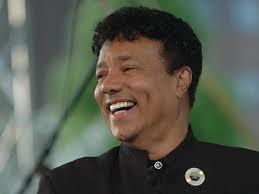 Following the unfortunate loss of Damon Harris a few days ago, we have lost another of The Temptations, Richard Street. Street was 70 years old and died from a blood clot. He was born in Detroit, and early on, performed in a group with Otis Williams, who founded The Temptations later.
Street joined The Temptations in 1971 and was with the group for over 20 years, until 1993. He participated in many of their hits, including "Papa Was a Rollin' Stone," "Superstar (Remember How You Got Where You Are)," "Heavenly," "Hey Girl (I Like Your Style)," and "Masterpiece."
After departing from The Temptations, Street pursued a solo career. He recently completed a European tour.