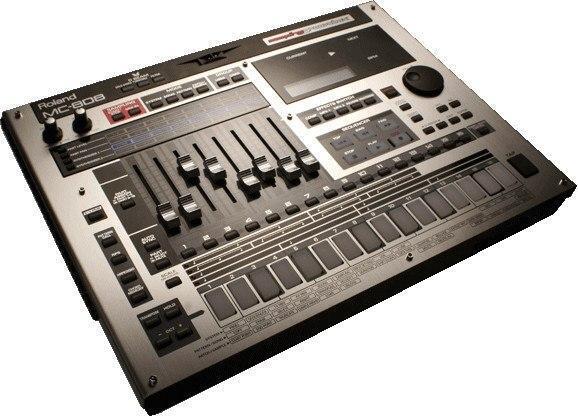 For anybody involved in dance or hip hop music production, the Roland MC-808 is a must-own.
Have you ever wanted to make world-class, block-rockin' hip hop and electronica beats? Well, I have, and to that end, I got my hands on the Roland MC-808. To say that I was impressed with my initial testing of the unit would be a gross understatement; quite simply, I was blown away. From the light weight and small profile, to the amazing sounds and motorized faders, it comes equipped with everything you need to sample, program, mix, and arrange your music right out of the box, without taking up a lot of real estate in your studio or live setup.
I started by checking out the multitude of preset beats, savoring the incredible thump that the 808 is known for, and waiting for my neighbors to pound on the door and give me a talking-to. After twenty minutes or so, they did, so I switched to my trusty headphones with a smile of contentment and carried on. Listening to the presets only made me want to make my own music, so at this point I felt that a brief look at the manual was in order. Soon enough I was back in front of the flashing lights, ready to give it a try. The interface was as simple as I could have hoped, and within minutes I was cranking out phat beats! After I had a few that I liked, I experimented with arranging and remixing them in real time, and using the D-Beam turntable effect to elevate myself to DJ-in-training status. Sequencing patterns into songs is equally easy, for recording or whatever other need one may have.
Lastly, I hooked up the unit via USB to my computer, and imported some samples. This feature can also be used to move samples and patterns in the other direction, so archiving your work on the MC-808 is a simple task. The included software editor is very cool, and works on both Mac and PC.
All in all, I felt like a lot of thought had been put into creating a product that was easy to use, while also being powerful enough to handle the demands of professionals and novices alike. I hope to be able to add one to my own setup in the near future, and for anybody involved in dance or hip hop music production, the Roland MC-808 is a must-own.