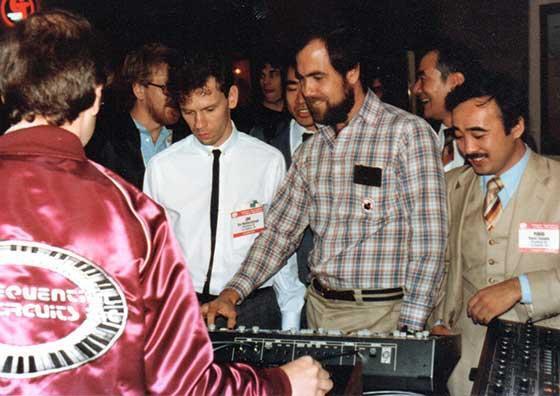 Happy birthday MIDI! It was 30 years ago this year that MIDI was first demonstrated at a NAMM (National Association of Music Merchants) trade show. MIDI has always been about communication. Its roots lie in the late 1970s; at the time, several manufacturers had their own proprietary systems for making each of their company's gear talk. But it took the efforts of Dave Smith (then of Sequential Circuits, now of Dave Smith Instruments) — sometimes known as "the father of MIDI" — and Ikaturo Kakehashi (founder of Roland and Boss) to bring together the industry to support a standardized protocol administered by an independent body, the MIDI Manufacturers Association. For their efforts, Smith and Kakehashi were recognized with Technical Grammy awards this year.
NPR has a nice article on MIDI, as well as videos and a broadcast recording.
Our own Mitch Gallagher also interviewed Dave Smith during the 2013 NAMM trade show, just prior to the Grammy award presentation.