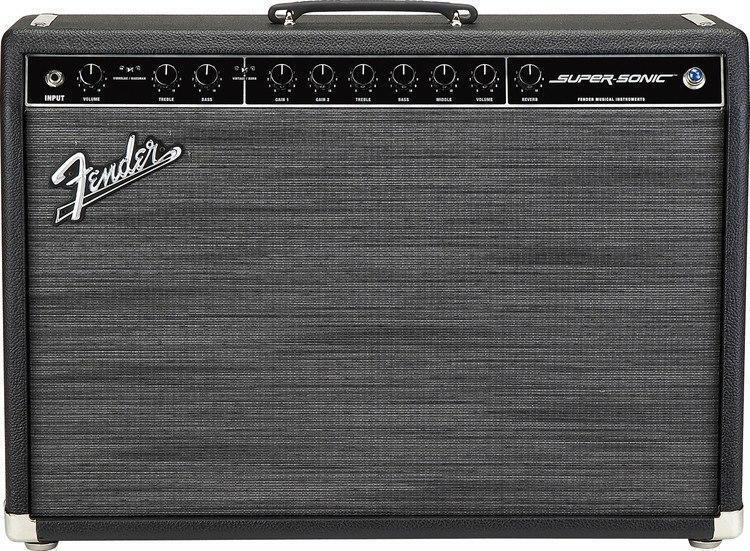 The perfect marriage of tones! I rate this amp a "must have."
This amplifier is the perfect marriage of tones! From the authoritative crunchy lead channel to the sparkling clean sound that Fender owns the patent on. Did someone at Fender read my mind? I've always wanted a Fender and a Marshall-esque sound in one amp. And, of course, it is all-tube.
Tight low end response in the lead channel, blues to high-gain ability without any floppiness. Reverb in this channel is as close to Fender on distortion as one can imagine. I can play classic rock, or I can stand on it and do the D-tuned wall of gain. Blues players will find a lot of the tones that they love here also.
Clean is Fender's forte, and this amp doesn't pull any punches. Reverb is lush and sounds as if you are in the room, not an afterthought. Country guitarists will find that sound available, with enough power to be heard in all corners of the club.
Overall, the amp has a huge amount of rounded tone. Not harsh or too bright, like most 112 combos tend to be. The Celestion Vintage 30 really does help give this amp a great vibe. I wish guitar amps were this tone friendly when I was getting started back in the '80s!
This is the amp that I wanted any manufacturer to build, but it hasn't happened, except in thought, until now. There are no knobs that will create black holes in your sound. Only helpful, well thought out and carefully engineered tone assistance at the right frequencies.
I rate this amp a "must have."