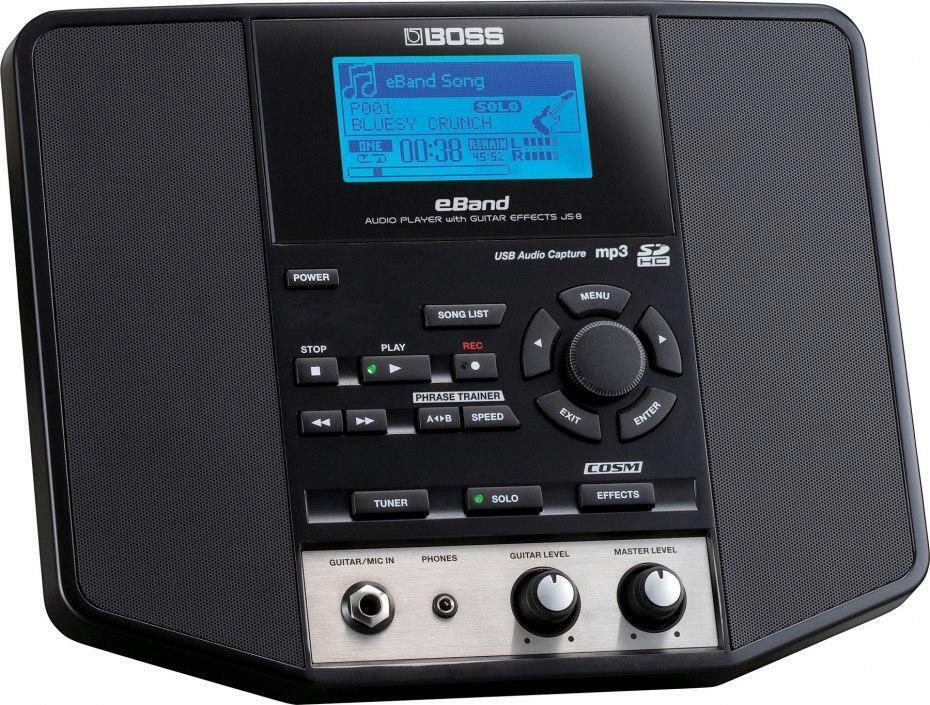 Hot on the heels of the incredibly useful Boss eBand JS-8 is a new version, the eBand JS-10! The JS-10 adds several valuable new features:
A stereo sound system with built-in subwoofer for full-range sound with deep bass.
Dual inputs, each with individual controls and effects — perfect for jams or for teacher/student lessons.
Effects taken from the flagship Boss GT-100 processor.
More than 350 onboard audio loops for jamming.
New minus one audio loops for bass, two guitars, and guitar and bass.
50 new songs.
Center Cancel for playing with imported tracks.
And more!
Note: If you've been thinking about picking up a JS-8, we have just a few left in stock. Don't wait, they'll be gone soon!