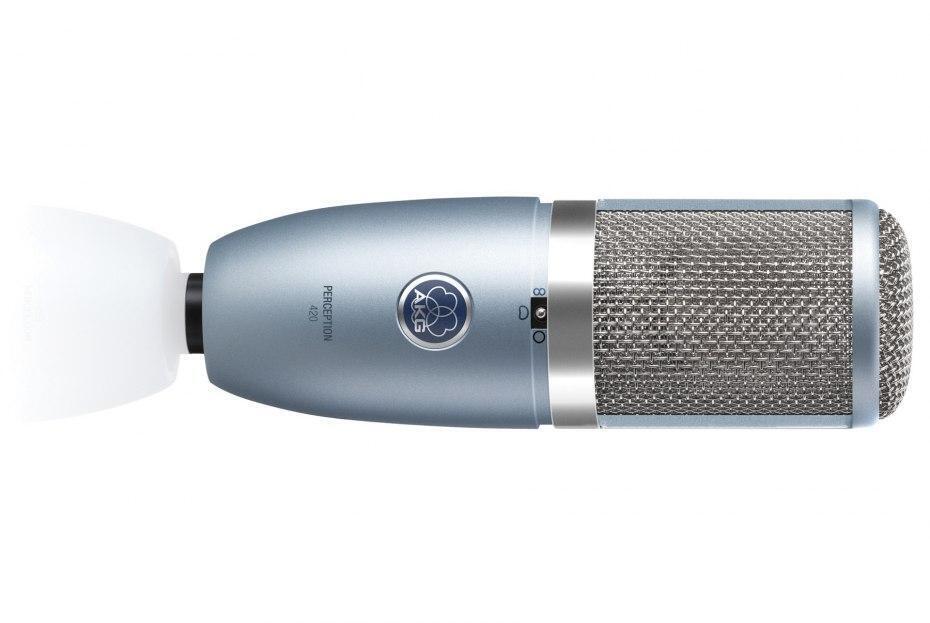 I have worked with this microphone for over three years, and it brings fantastic results every time I use it.
My first experience with the Perception series microphones was with the 200 model. I was so impressed with its performance on a live recording that I decided I needed to get one for my own use. Of course, I decided with my purchase, to upgrade to the 420 model with multiple patterns and a -20dB pad.
Upon receiving my new mic, I was working in an audio post facility at the time, specializing in radio and TV commercial spots. As it was a particularly busy week, we were limited on microphones with each session requiring 3 in each booth. I also was to be working on a session requiring 3 voice actors and only had 2 mics available at the time. What a perfect time to put my new Perception to the test! I ran the 420 alongside and AT4050 and an sE5500, and it sounded great! The crispness and clarity were right up there with the microphones costing twice the price. Test #1 was definitely a success, such that I used the mic in sessions for the rest of the week, using it to complete ten spots.
The next venture was to try it out at the home studio. I'm a vocalist and write on guitar and various other instruments as well, so I purchased this mic to get a great print on whatever I could throw at it. Again, this microphone did not disappoint! I've gotten pristine vocals, glowing guitar tracks, and even sharp percussion. This is a truly is a versatile mic for a great price.
I have also done a fair share of experimenting with the various pickup patterns, and again the 420 shined through. While helping my brother-in-law print some percussion tracks, I used the figure-8 pattern to record tambourine with the mic placed three feet away to pic up the natural reverb. We also used the same pattern for hand claps so a group of us could gather round the mic and get a more defined sound.
I have worked with this microphone for over three years, and it brings fantastic results every time I use it. To top off the impressive results, the Perception 420 also includes a sturdy shockmount, and comes in a protective case. It's the perfect solution for the engineer looking for "big budget" sound in an economical package.