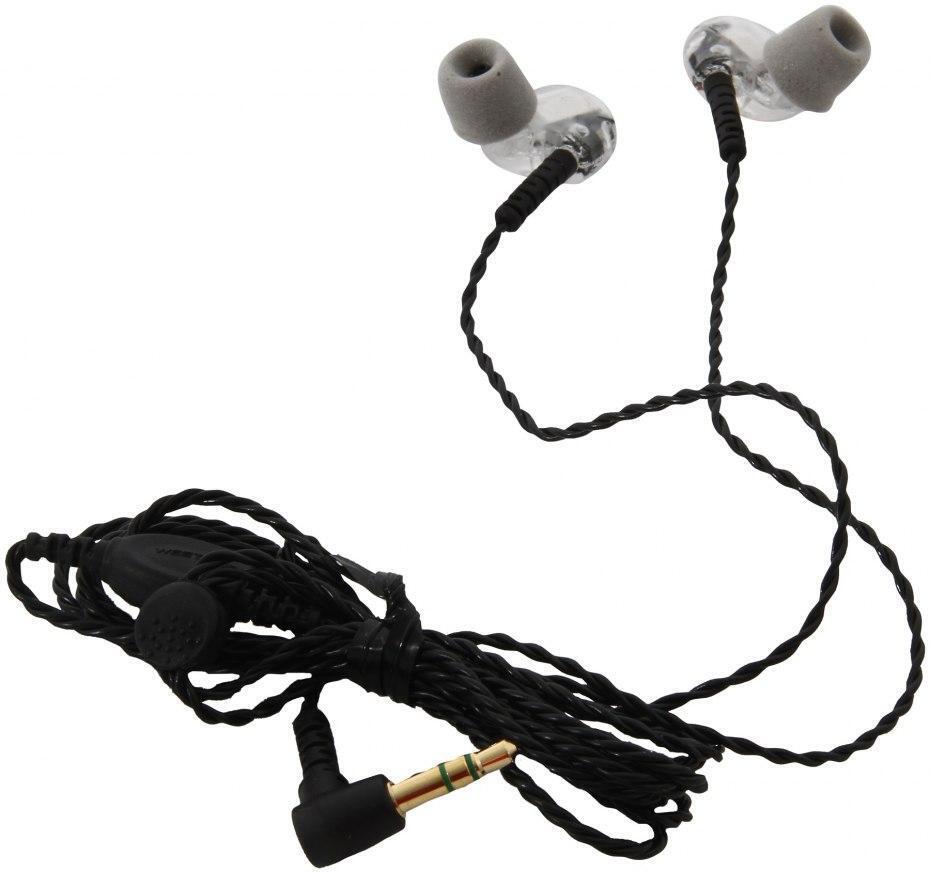 Hearing is believing, and with Westone in-ear and personal monitoring solutions, you won't believe how good what you are hearing sounds! Westone has been specializing in personal hearing since 1959, and is a world leader in the field.
The Westone UM1, UM2, UM3X, and UM3X RC in-ear monitors use balanced armature technology for maximum clarity and definition that allow you to hear every detail in your live monitor mix. These phones are compatible with all personal monitoring systems and provide deep bass, full mids, and articulate highs. The True-Fit sound port provides maximum comfort and in-ear coupling. A complete set of essential accessories is included.
The Westone W1, W2, W3, and W4 personal listening headphones provide the ultimate in music playback, suited to everything from studio use to on-the-go listening. These great-sounding earphones offer maximum comfort and include a travel case, assorted ear tips, a 1/4″ adapter, an inline volume attenuator, and a cleaning tool.
For breath-taking clarity and realism, look no further than the Westone 4R earphones with their 4-way design, True-Fit technology — simply stunning!