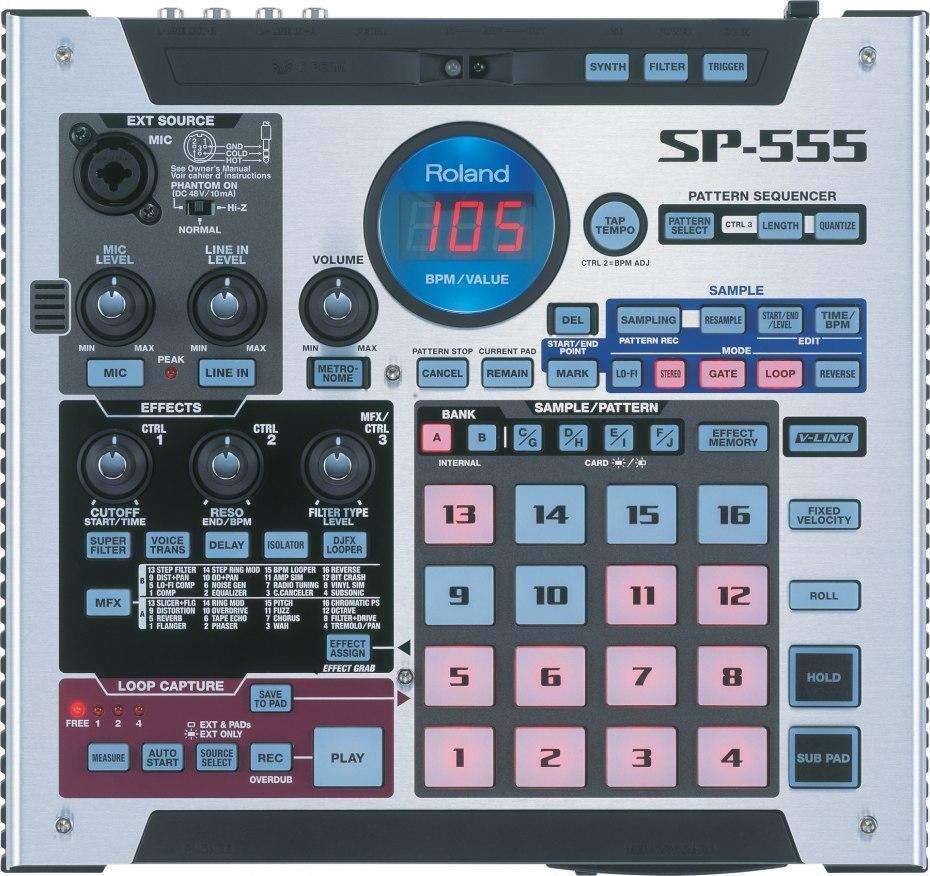 I thoroughly enjoyed recording samples, applying effects, and morphing beats. Tons of good sounding fun!
I have to admit, the SP-555 isn't the type of technology that I know much about. Upon getting it home, I was a little intimidated at first by all the flashing lights and glowing buttons. I am like a lot of consumers in that I like to plug things in and just see if I can figure it out. After attempting that, I actually read both the quick start guide and thumbed through the manual, and the world was a better place for it. It really isn't that difficult to use, but a quick browsing of the manual is beneficial.
Once I learned what the unit was about and how it worked, I was off and running. I started by sampling snippets of audio via the mic/line input. I then proceeded to load up some DVDs, capture some dialogue, and assign that to sample pads. My wife even joined in the fun and allowed me to record her voice rapping some lines. Once I had a rather random selection of samples, I proceeded to utilize the pattern function and onboard effects.
The onboard effects sound really good, and there is a good variety of them to choose from. Everything from basic compression to a phaser, loop chopper, vocoder and more are included. It's easy to assign the effects to a particular sample or pattern, either on the fly or ahead of time.
The D Beam was perhaps the most fun I've had with a piece of gear in a long time. The D Beam can be assigned to be a mono synth, or several types of filters, or to trigger a sample.
By the time I was done with the SP 555, I knew quite a bit about it, and thoroughly enjoyed recording samples, applying effects, and morphing beats with it. Tons of good sounding fun!