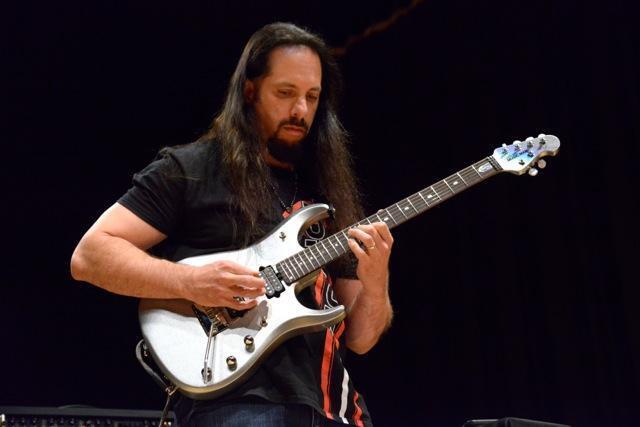 Dream Theater guitar virtuoso John Petrucci visited Sweetwater to help us celebrate the arrival of Music Man guitars and basses into our manufacturer family. Petrucci held a fascinating and inspiring guitar clinic where he shared his love for Music Man instruments, demonstrated his signature guitar models, and offered a full lesson in modal guitar playing and developing flawless guitar technique to the capacity crowd. The following morning, John held a special training session Sweetwater's Sales Engineers, discussing the qualities and capabilities of Music Man instruments.
Our thanks to John Petrucci for sharing his virtuosity with us, and to Music Man for facilitating this special clinic and appearance. Music Man has long been one of the most requested brands from Sweetwater's customers, and we're thrilled to have them join our team!
To learn more about Music Man guitars and basses, check out our exclusive online buyer's guide!
(Photos by JLK Photography)