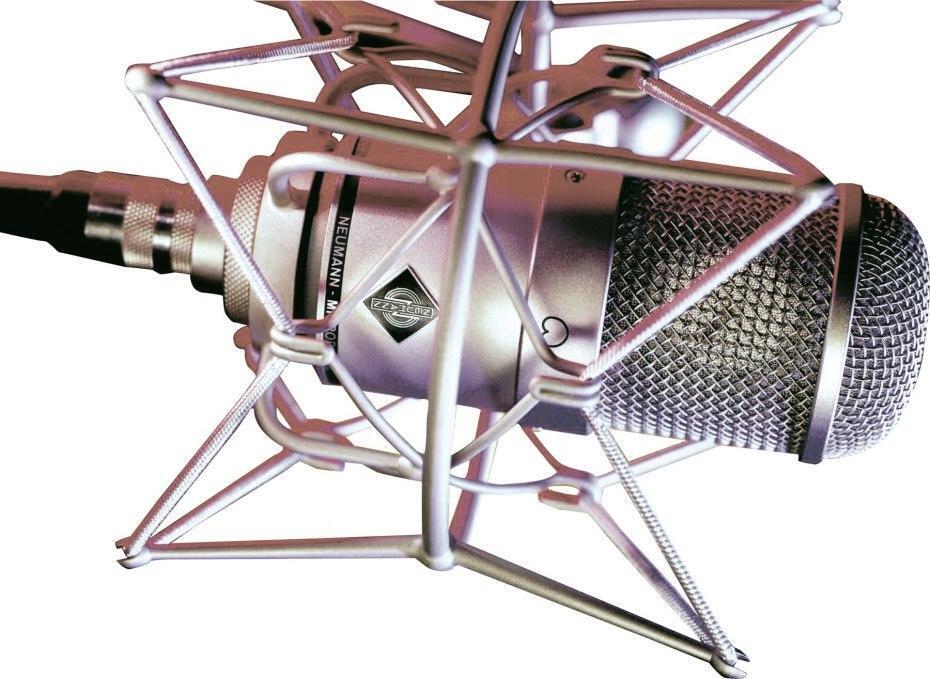 For the guy who wants a vintage tube mic sound, this is it.
Are you missing that "vintage" tube microphone sound in your recording system? The Neumann M147 tube condenser microphone is a re-creation of a microphone legend: the U47. It's the perfect way to add some tube saturation to the front end of your DAW or hard-disk recording system, and it's equally good at getting clear, accurate tone from a variety of sound sources.
For those who are familiar with the U47, the first noticeable difference in Neumann's re-creation is the scaled-down profile: the M147 is only slightly bigger than 2″ wide and 5″ tall! Of course size isn't everything. The M147 really stands tall in the complicated microphone market that exists today.
Included with the microphone are a specially designed power supply, a mic holder (shock mount is optional), and an 8-pin cable to connect the mic to the power supply. You also get a very solid, professional case with a huge Neumann logo on the front.
I tested the M147 on a solo cello with the mic slightly off-axis, several feet above and out from the cello pointing at the sound hole. After minimal adjustments with mic positioning, I was able to get a sound that was very pleasing. The low end of the cello was excellent sounding: thick and full but the proximity effect was not overbearing and boomy. The mid-range was smooth and the 3 dB boost above 2 kHz gave the cello a sort of crispness and energy that wasn't originally apparent in the room.
For the guy who wants a vintage tube mic sound, this is it. The M147 contains the exact same capsule as the original U47 and U47 FET, so a lot of the sonic characteristics from those vintage Neumanns are still here. Combine that with modern electronics and you've got the best of both worlds: a tube microphone with greater reliability consistency, and all-around performance.
Don't forget the name, too. Using Neumann products brings instant credibility to any studio and engineer because the name Neumann is easily recognizable and one of the most highly respected microphone manufacturers in recording history.
For rock, pop, classical, jazz or just about any style of music under the sun, the M147 shines like no other! Give it a try with expressive vocalists, strings, piano, or even guitar amps for some shimmer and shine (Oh yeah, and it's less expensive than a U87!).