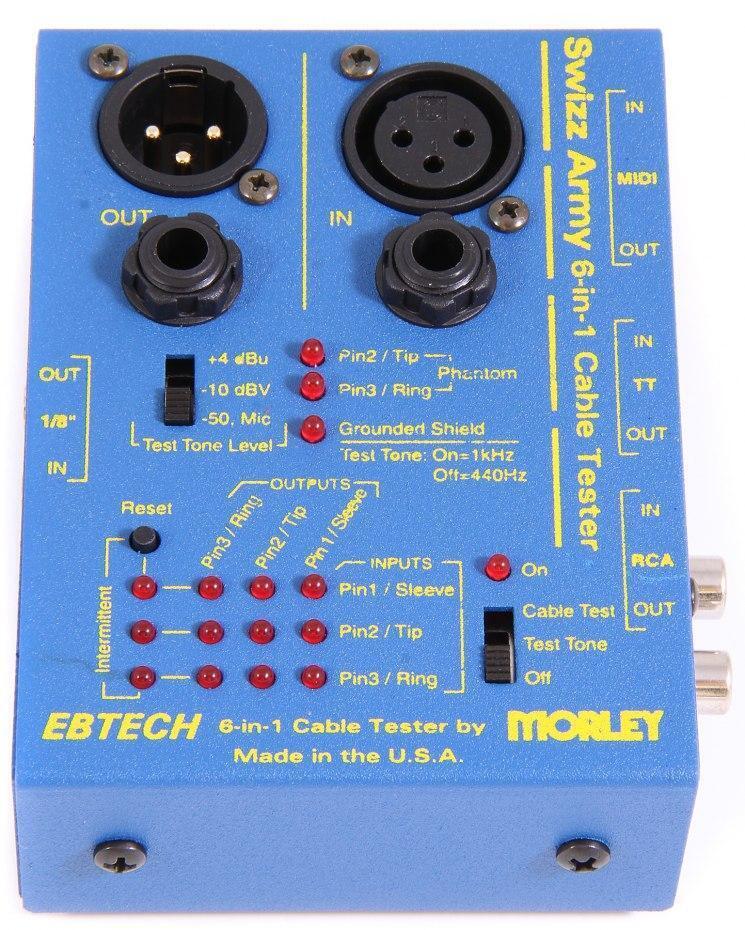 Murphy's Law states that anything that can go wrong will go wrong — and probably at the most inconvenient time and place. However, a corollary states that whatever you're prepared for won't go wrong. We don't know if that's true, but we do know that in the world of live gigging, you need to be prepared for just about any eventuality.
With that in mind, we present Volume 3 in our series on the items every soundman needs, the Live Sound Essential Toolkit, courtesy of Sweetwater Manager, David Stewart and Sweetwater Sales Engineers Mike Picotte, Paul Lea, and Jeff Barnett. The LSET includes everything you need to keep the gig rolling in the face of problems — at least from a live sound standpoint!
Gather these items, store them in a handy bag, case, or toolbox — and don't forget to take the kit along with you to the gig — and never fear Murphy rearing his ugly head at a gig again!
Swizz Army or other cable tester (or a continuity tester)
SPL meter
Real time analyzer and its mic, cable, etc.
Board tape (or masking tape if you're uncivilized)
Sharpie pen (x 2, for when the band borrows yours)
Fader lube/cleaner
Ear plugs
Headphone/ear bud extension cable
Spare mic clips
Spare/backup SM57, SM58, or other utilitarian dynamic mics
iPod loaded with genre-appropriate walk-in music (because they'll probably assume you're a DJ, too)
Phillips and regular screwdrivers in several sizes
Cable/wire cutters/wire strippers
Soldering iron and solder
Ground lift adapters (hate 'em, but gotta have 'em)
Aspirin or other pain reliever
Toilet paper for festival gigs
Sunscreen (45spf or better)
Hand sanitizer
At least one each of the most common cables, tested and known to be good before the gig:
A good collection of adapters: