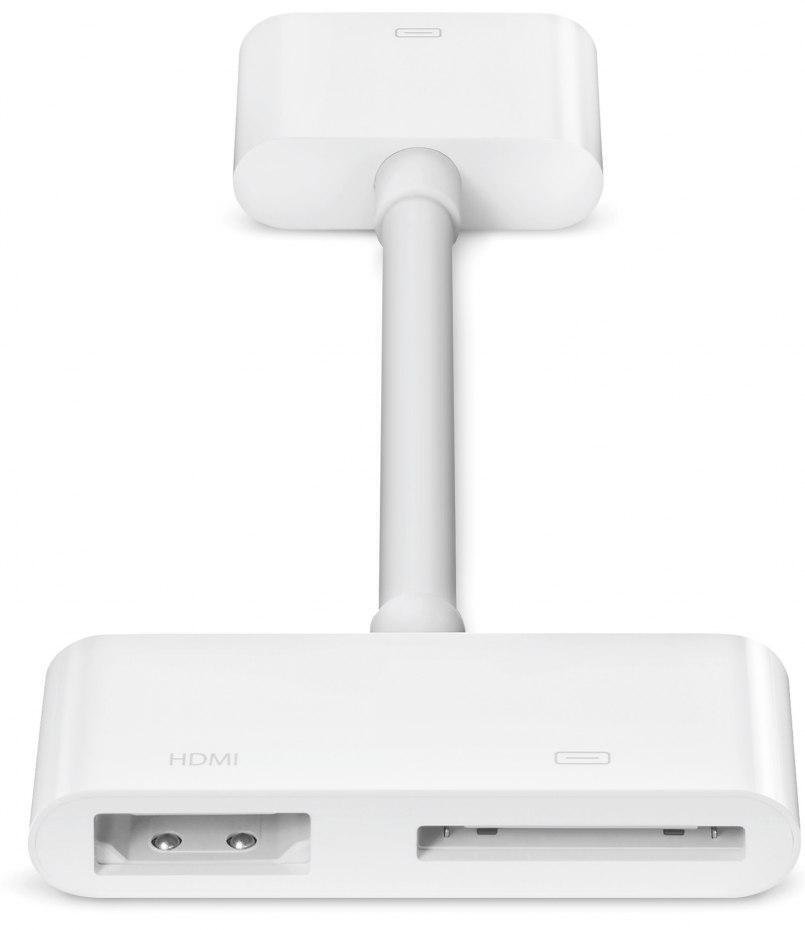 Q: I'd like to display the screen from my iPad on my TV, and it looks like the Apple Digital AV Adapter will let me do that with its HDMI connector. But how do I get sound routed? Can I still use the 1/8″ headphone out on the iPad?
A: The Digital AV Adapter carries audio as well as video over its HDMI port. When you hook it up, the 1/8″ connector on your iPad will be disabled. If the HDMI port is routing into a TV, you'll hear the sound through your TV's speakers; your TV may also have audio outputs you can route elsewhere (depends on the TV you have).
There is one other option: while using the Digital AV Adapter, you can still send audio via bluetooth to wireless speakers that can receive it.