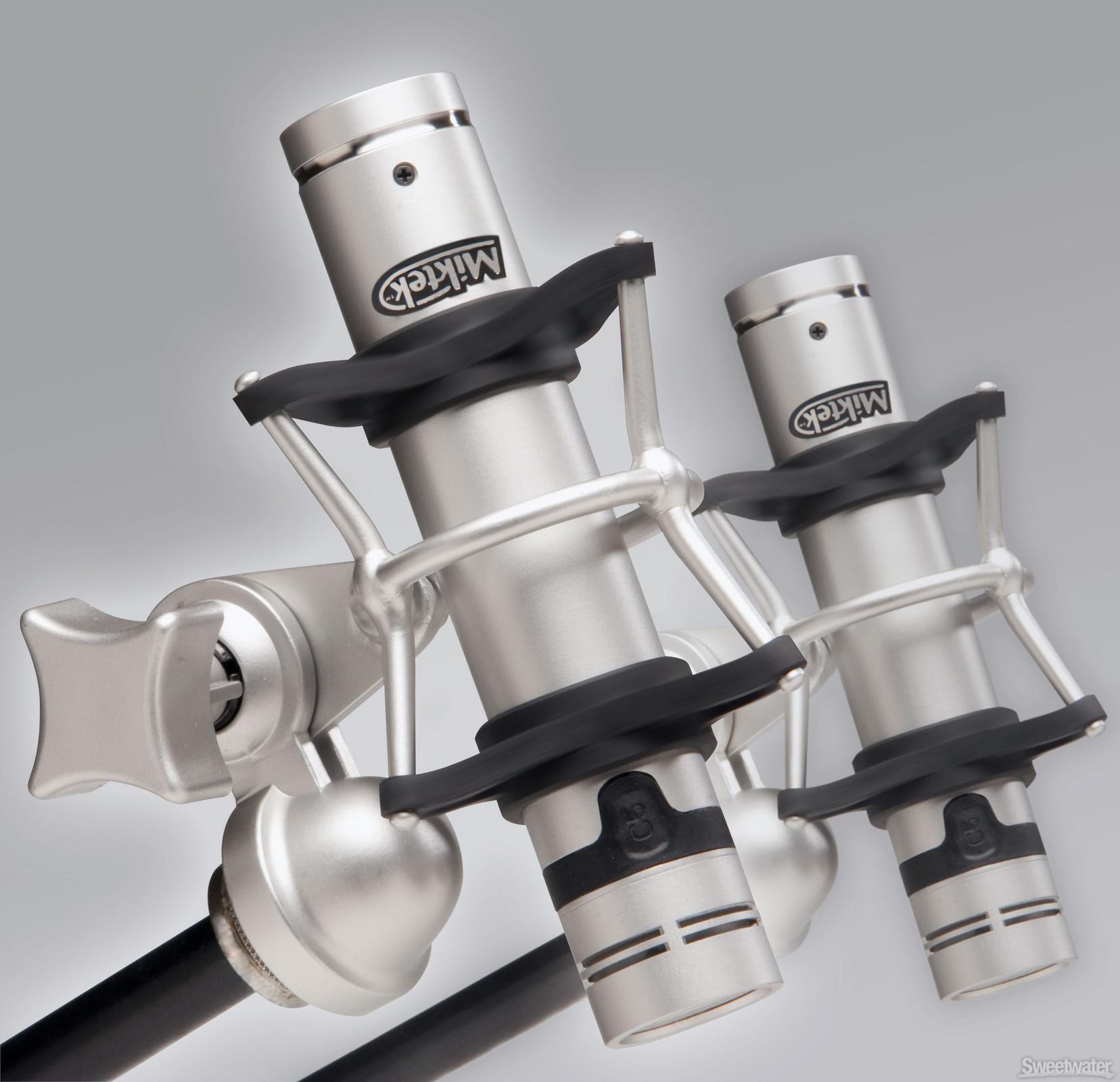 You can never have too many great mics! Fortunately, great new companies, such as Nashville-based Miktek, are keeping us well supplied with excellent transducers. For this "Hands On," I reviewed the C5MP, a matched pair of small-diaphragm condenser microphones. The mics arrived in a rugged aluminum road-type case, with both shockmounts and stand mounts as well as windscreens and a cool stereo mounting bar. The mics themselves are encased in a beautiful wooden presentation case inside the road case.
The C5 is fitted with Miktek's MK5a 1/2″ cardioid capsule, an AMI T5 transformer, and hand-selected transistors that are designed for super-linear response for critical recording applications. Though the capsule has a 5-micron evaporated-gold diaphragm, the C5 will handle high SPLs, so you can use a pair for everything from the stereo miking of delicate acoustic instruments to use as stereo overheads on hard-pounded drums. The target tonality for the mics is the response of vintage studio-standard small-diaphragm models: sweet, full sound and excellent detail and dynamics, but without the hype that some modern mics exhibit. Each mic comes with a graph of its specific frequency response captured during final testing after assembly in Nashville.
I put the C5 pair to work in front of my handmade classical guitar. I was very pleased with the results. That particular guitar is capable of extremely wide dynamic range, and it offers thick, powerful midrange bolstered by full low end and delicate top end. Few microphones I've tried really capture all that the instrument is able to put out. The C5 pair handled everything with casual aplomb. The dynamics were faithfully translated, and the tonality of the instrument – including the delicate upper harmonic structure – was right there, captured through a Millennia preamp to DSD on a TASCAM DV-RA1000 HD.
The C5 is clearly a standout microphone, and with a matched pair, you can get fabulous results. Miktek may be a new company, but clearly they know what they're doing. Don't hesitate – a pair of these beauties in your mic locker will find constant use!