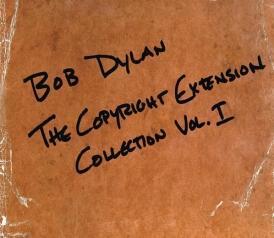 Here's an interesting situation: the European Union recently extended copyright protection for sound recordings from 50 years to 70 years. However, to qualify, a recording has to have been released. So what do you do, if, like Bob Dylan, you have a bunch of tracks recorded in the early '60s unreleased in the vault that are about to "expire"? If you're Dylan, you release a 50th Anniversary Collection 4-CD set in Europe subtitled The Copyright Extension Collection, Volume 1. The set is packaged in plain brown wrapping paper, with a simple list of the 86 previously unreleased songs enclosed. Only 100 copies were released.
The EU Copyright Extension, also known as "Cliff's Law" after Sir Cliff Richard, who strongly supported it, also allows musicians to terminate contracts with record labels after 50 years, and regain ownership of their recordings — as long as the label hasn't released a new version within a year of the new extension coming into effect, which will occur in 2014. One would expect to see many new releases of older recordings in Europe!
In the meantime, copies of Dylan's 50th Anniversary Collection are bringing as much as $1,000 on eBay. The Collection's songs were also available for download for a limited time to fans from France or Germany who logged onto Dylan's site.