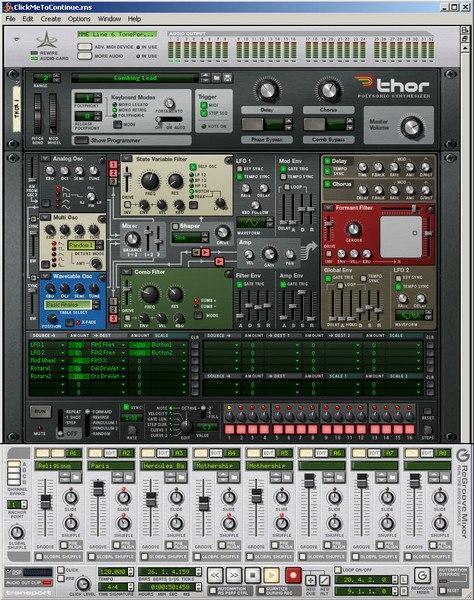 The Five Days of Reason and Record continue, with another cool new feature for the respective upcoming version 5 and version 1.5 releases. (The Propellerheads are posting a new feature to their site every day this week.)
Advanced sampling has come to Reason! In fact, all of Reason's sample players are now full samplers, with sample inputs that can record sound sources. Just hit the sample button on the module of your choice, and sampling begins. Reason will detect the sample start automatically, as well as detect root key and automatically zone map samples across the keyboard. You can even sample while Reason is playing back music. A built-in sample editor allows you to set start and end points, loop points, and more — and the editor works with any sample, not just the ones you record yourself. All samples are neatly stored in the Reason song file and can be deleted or exported.
Remember, purchase Reason, Record, or Record Reason Duo from Sweetwater on or after May 24th, 2010, and you'll automatically be eligible for a free upgrade!