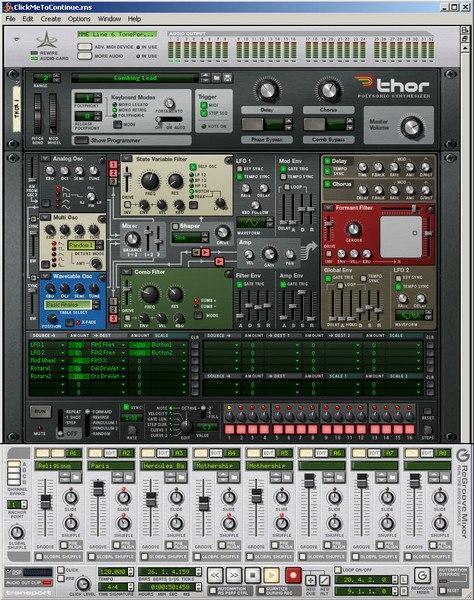 The Five Days of Reason and Record continue, with another cool new feature for the respective upcoming version 5 and version 1.5 releases. (The Propellerheads are posting a new feature to their site every day this week.)
Neptune is a new advanced pitch adjuster, audio transposer, and voice synth for Record 1.5. Neptune will fine tune the pitch of an audio track, and can be used to fix out-of-tune notes with amazing audio quality. Select the root key and scale, or create a custom scale that fits your song. Transpose your song to a new key. Play your MIDI keyboard and Neptune will generate matching harmonies for your vocal part in real time or play in a completely new melody for the voice. Want wacky pitch shifted vocal effects sounds? Neptune can do that too!
Remember, purchase Reason, Record, or Record Reason Duo from Sweetwater on or after May 24th, 2010, and you'll automatically be eligible for a free upgrade!