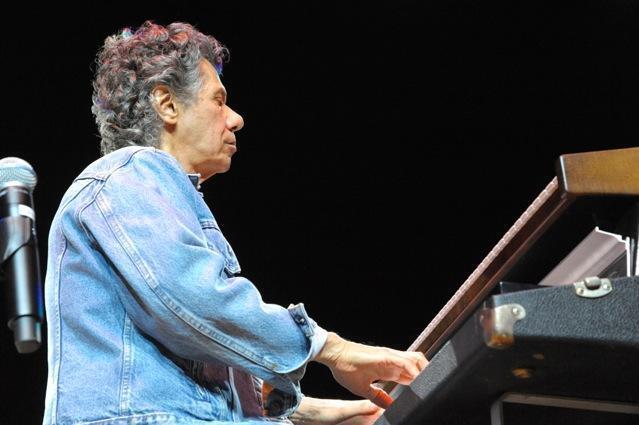 Legendary (and we don't throw that term around loosely) jazz master Chick Corea was at Sweetwater last Friday for a workshop in celebration of our company being named the Moog Dealer of the Decade, an award given in recognition of outstanding customer service and product expertise, and of course, for selling more Moog Music gear than our biggest competitors combined.
Moog sponsored the workshop with Corea, who took the stage before a capacity crowd in our Performance Theatre. Corea played and answered questions for nearly 2-1/2 hours, then signed autographs, met and talked with fans, and posed for photos after the show. Corea's gear included a vintage Rhodes electric piano (courtesy of Sweetwater's studios), a Moog Voyager XL, and a Moog Moogerfooger MF-104M analog delay.
Stay tuned for our own Mitch Gallagher's exclusive Sweetwater Minute video interview with Chick Corea, coming soon to Facebook, YouTube, and inSync!