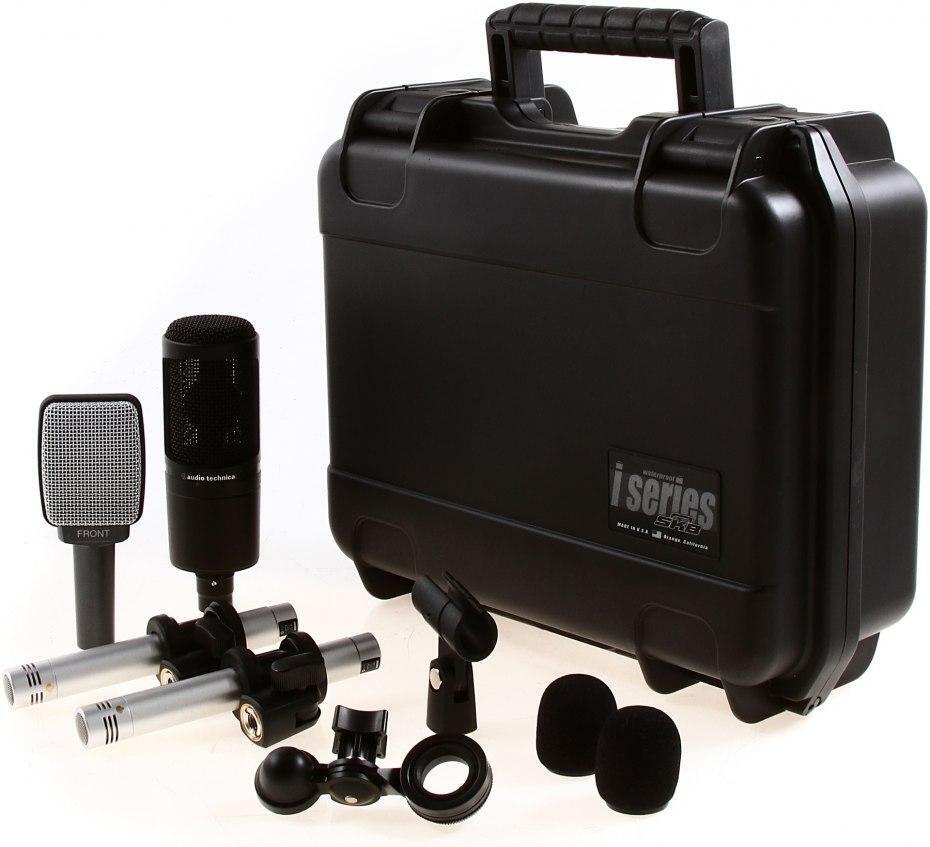 Just getting your studio rolling and need to add some capability? Sweetwater has just what you need to boost your rig in one easy step: powerful gear bundles! We've got four bundles that will be available from October 1 through December 31, 2009 — and each one is going to save you a pile of cash!
The Sweetwater "Mic Locker to Go" Starter Pack will expand your capture possibilities with new sounds. It includes an Audio-Technica AT-2020 with stand mount, two Samson C02 mics with stand mounts and windscreens, and one Sennheiser e609 Silver with stand mount, all in a waterproof SKB case with custom-cut padding to fit all four mics. You save 50% off retail!
The Sweetwater Fast Track Ultra 8R Recording Package saves you 56% off retail! This one includes an M-Audio Fast Track Ultra 8R, Digidesign Pro Tools M-Powered 8, the Music Production Toolkit, and our special Sweetwater Mic Locker To Go Starter Pack (see above). This is a great way to crank up with full Pro Tools power in your studio.
If you're looking to get rolling with a basic Pro Tools system, then you need the the Sweetwater Fast Track Recording Package. This one has an M-Audio FastTrack USB2 (includes Pro Tools Essential), M-Audio AV20 monitors, and an M-Audio Soundcheck dynamic microphone — and it saves you 45% off the retail price!
For our fourth bundle, let's take the show on the road with the Digidesign Mbox 2 Mini Mobile Pack. This bundle consists of a Digidesign Mbox 2 Mini, the Music Production Toolkit, an M-Audio Nova microphone, and an awesome Sweetwater Deluxe Gear Bag. All of this, at 50% off the retail price!