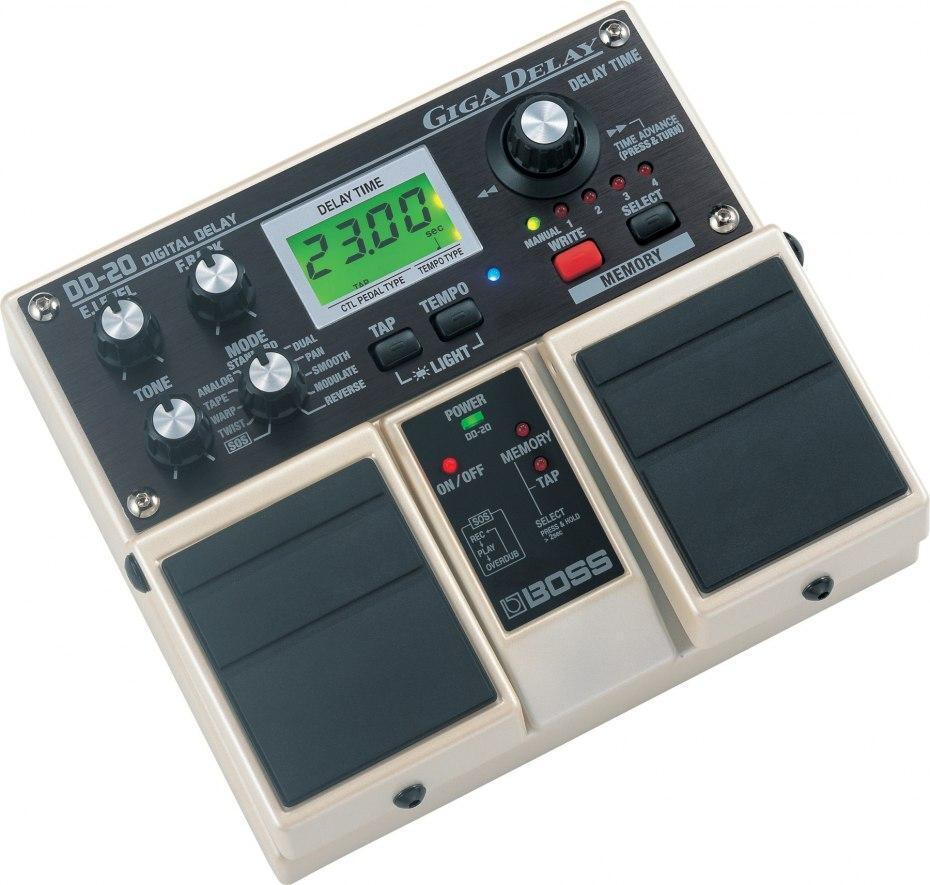 Delay is a big part of my sound, and the Boss DD-20 Giga Delay became my favorite delay pedal right out of the box. With 11 different delays to choose from, this a great tool for every musician!
One of the best things about this pedal is how easy it is to use. Having actual knobs that you can tweak with your hands makes dialing in your sound super fast, and saving that sound into one of your four available presets is just a button push away. Once you've got everything saved and sounding great, you can cycle through your presets cleanly by stomping down on the footswitch to the right, and toggle between having the delay on or off by stomping on the left footswitch. When I say stomp, I really mean it. These things are built to take a beating!
If you've got to have delay in your rig, you have got to check out the DD-20. You won't regret it!