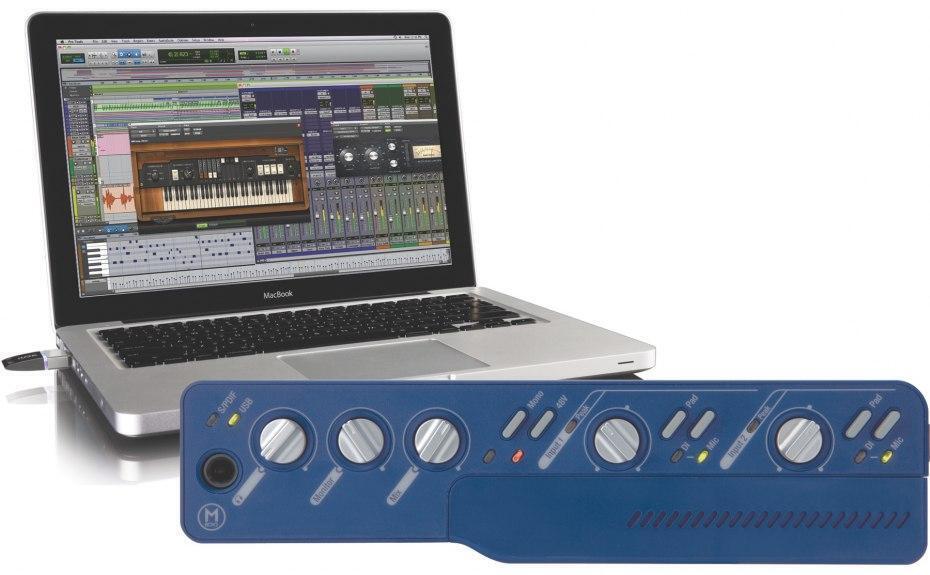 Q: I see on the Sweetwater site that there is are bundles with Mbox 2 and Mbox 2 Mini interfaces with Pro Tools 9. It looks like buying these is cheaper than getting the software by itself. How the heck is that possible?
A: Through the wonders of crossgrading and our great relationship with Avid, we are indeed able to offer you a super deal when you bundle an Mbox 2 or Mbox 2 Mini with Pro Tools 9 software — but only while supplies last. Here's how it works (check out this math):
If you purchase Pro Tools 9 software on its own, you pay $599. Cool enough, and a great price for a stupendous recording package!
But, while supplies last, you can purchase an Mbox 2 from Sweetwater. The Mbox 2 comes with Pro Tools 8 LE. You can crossgrade from Pro Tools 8 LE to Pro Tools 9. The kicker? Our bundle price for the Mbox 2 combined with Pro Tools 9 is $498 — you save $101 over buying just the software! Talk about a no-brainer, get the software, get a free audio interface, and STILL save $101.
Or, do the same thing with an Mbox 2 Mini bundled with the Pro Tools 9 crossgrade and save an incredible $151 over the price of the software alone!