A Truly New Percussion Instrument
It's rare to encounter a percussion instrument that feels as fresh as the ATV aFrame. Its approach resembles that of a traditional frame drum — an instrument that is struck, bent, or damped with the hands. But that's where the similarities end. The ATV aFrame's onboard 2-piezo pickup system reproduces every nuance of the player's touch, whether with the palms, fingers, nails, or knuckles, while a powerful DSP engine with 80 Tones (presets) provides a goldmine of cinematic and world percussion textures. Note that the aFrame is not sample based. Every sound is rooted in the player's touch, from the lightest fingertip brushwork to realistic chokes and bends. This invokes an unheard-of level of expression from an electric drum. Tap, snap, ping, rap, and bend your way to new artistic textures with the electrorganic ATV aFrame.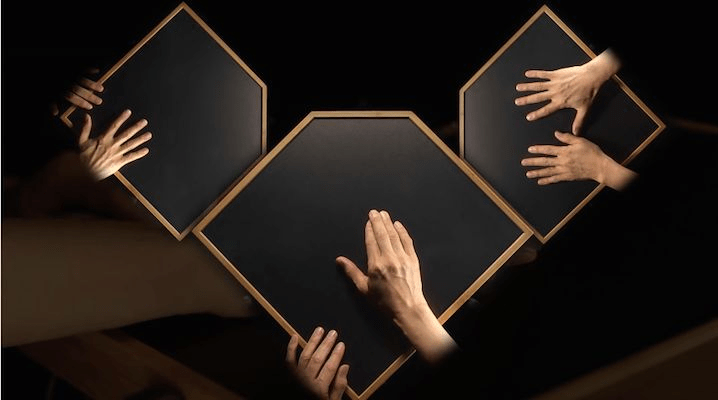 Instrument-grade bamboo frame
The renewable, lightweight bamboo frame found on your ATV aFrame is responsibly harvested and expertly crafted by Fujigen/FGN Guitars of Japan. This gives it the look and quality of a fine Japanese instrument — one that's easy on the back as well as the environment.
Bendable playing surface promises endless tonal possibilities
The level of expression the ATV aFrame is capable of is simply off the charts. Notes can be choked like a conga or bent like a talking drum; they can sound soft like an udu or sharp like a wood block. And thanks to the onboard DSP, the sensitive textured polycarbonate playing surface can be quantized to custom scales to play real musical notes alongside a band.
Adapts to all playing styles
Unlike traditional instruments, which require you to adapt your approach to fit the drum, the ATV aFrame adapts to your unique playing style. Play it upright like a frame drum or at your feet like a cajon. Strap it around your neck or mount it to a stand for concerts. Whether you're a lifelong percussionist or new to electronic hand percussion, you'll find there's no wrong way to play the aFrame.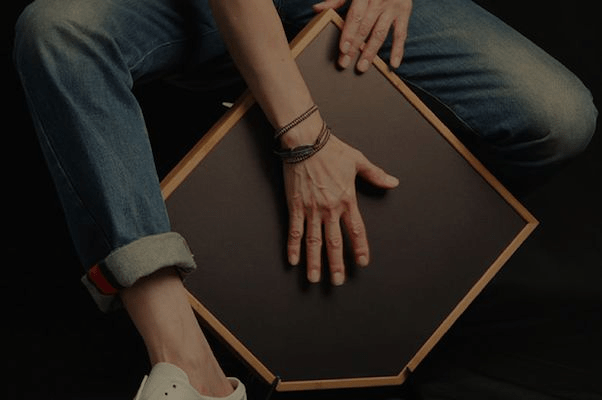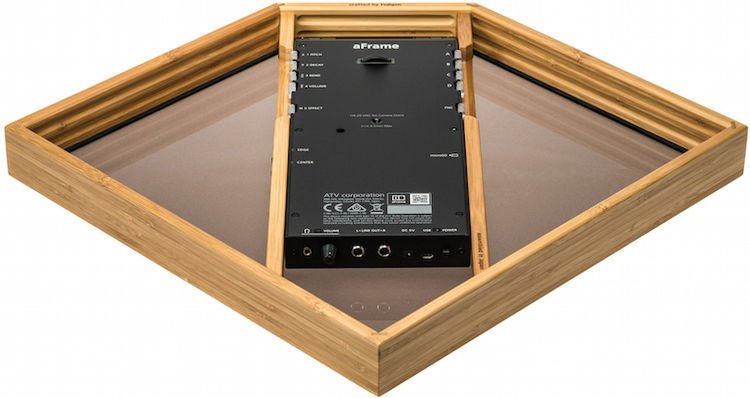 Ready for the stage or silent practice
The beauty of the aFrame is its go-anywhere, play-anywhere appeal. That's why Sweetwater was pleased to see ATV include a standard headphone output for silent practice. So now you can pick up the aFrame and express yourself at all hours, even when you're miles from an amp or PA. And when it's time to crank it, stereo outputs — powered by surface and edge piezo pickups — provide an immersive experience.
ATV aFrame Electro-organic Percussion Instrument
A truly new percussion instrument
Adapts to the player's unique approach and playing style
Developed by Roland founder Ikutaro Kakehashi and ATV
Excels at cinematic textures and world percussion sounds
Bend and choke notes in real time
Quantize pitches to custom musical scales
80 included presets are a goldmine of creative textures
Additional user-defined sounds can be backed up to a microSD card (not included)
Dual microphones offer an immersive stereo experience
2 piezo pickups captures the full nuance of the player's touch
Frame is finely crafted from lightweight, renewable bamboo
High-tech textured polycarbonate playing surface offers endless artistic expression
Picks up sound from anywhere on the instrument: front, back, frame, or playing surface
Headphone output is ready for silent practice
Plug into an amp, PA, or recording medium with stereo TS outputs
Player may use a DSLR camera style strap for upright performance — or can be mounted to an optional stand (strap and stand not included)
Powered by an included AC adapter