Robust Delay with Wet Channel Loop
Add a dash, or a gob, of vintage-vibed delay to your sound with Seymour Duncan's Vapor Trail delay pedal. The all-analog design uses the famed bucket brigade chip for a warm, full sound with delay times of up to 600ms. Seymour Duncan also fitted the Vapor Trail with a TRS FX loop that allows you to process your wet signal through additional effects or split the signal to two amps At Sweetwater we're fans of pedals with cool functionality - and the Seymour Duncan Vapor Trail is sure to impress.
BBD delays have a unique sound - here's why
The Seymour Duncan Vapor Trail is driven the infamous BBD chip, which was used in many classic delay pedals. BBD stands for Bucket Brigade Device - which, electronically, you can liken to a queue of firefighters passing buckets of water. Each stage of a BBD chip employs a single capacitor. Like those afore mentioned water buckets, an audio signal is passed from one capacitor to the next within the BBD chip - once per clock step. Slow down the clock and you get a longer delay; speed it up and you get a shorter one. The result is a vintage-sounding delay with its own inimitable sonic signature.
Easily add effects to your wet signal
Beyond the typical delay pedal controls, Seymour Duncan also shoe-horned in a wet channel loop. This loop lets you add effects to your wet signal, like flange and/or distortion, to create cool and unique sounds. You can also use it to feed multi-amp setups, or plug in a volume pedal to control the wet mix on the fly. Of course, the Vapor Trail pedal is true bypass to keep your tone pristine when not in use. If you're looking for a delay pedal on steroids, then you need to check out the Seymour Duncan Vapor Trail!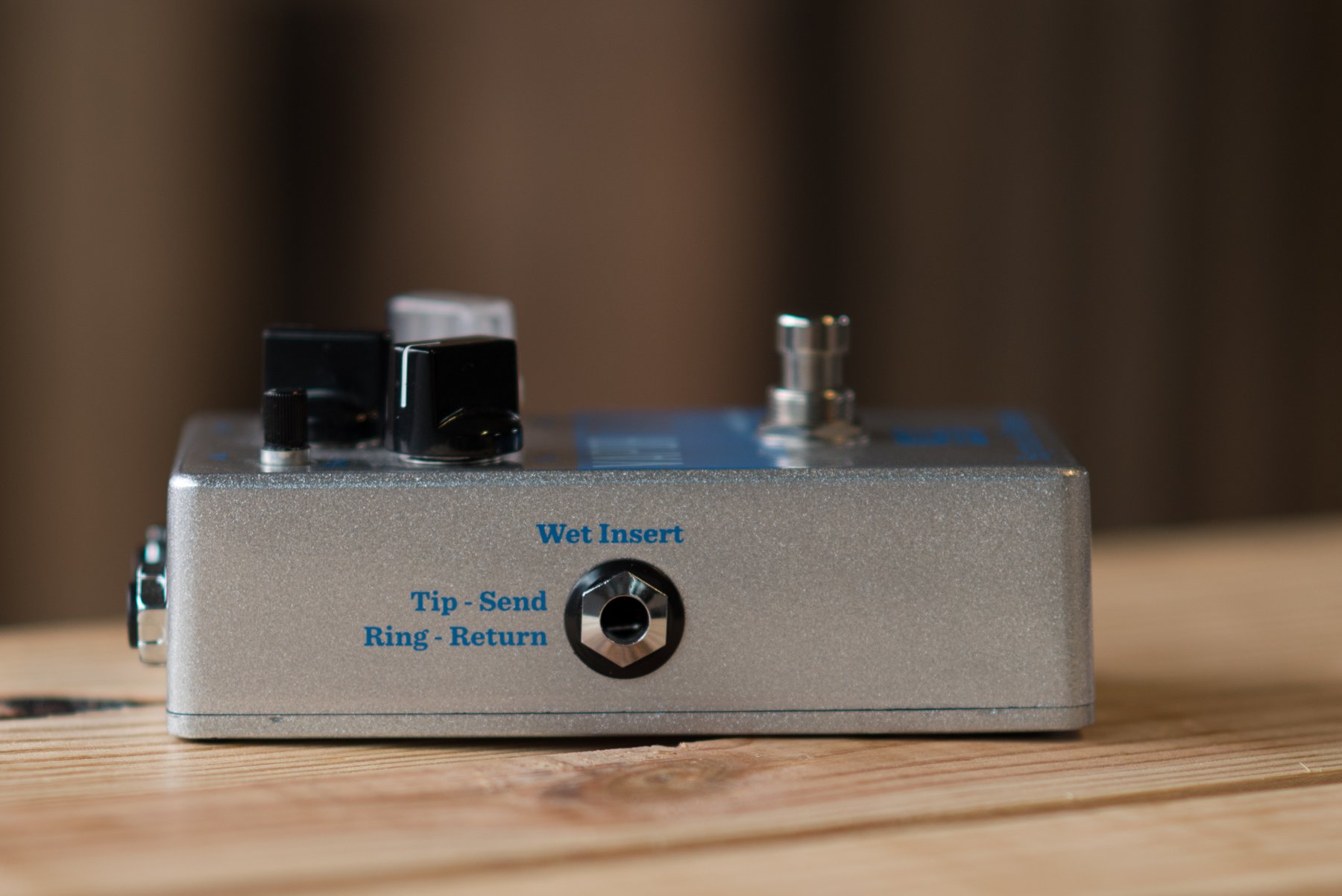 Seymour Duncan Vapor Trail Delay Guitar Effects Pedal Features:
Vintage-sounding, all-analog bucket brigade delay pedal with wet/dry mix

Put your wet sound through your favorite pedals or split the signal to two amps with the wet channel loop

Dial in precise settings with Mix, Rate, Depth, Delay, and Repeat controls

Use a volume pedal to control the wet/dry mix via the effects loop

True bypass switching to keep your tone pure when the effect isn't in use

Assembled in Santa Barbara, California
Get vintage-vibed delay with the all-analog Seymour Duncan Vapor Trail delay pedal!