Moog Knows What You Need to Perform
A stage performer's synth all the way, the Moog Sub 37 Tribute Edition delivers legendary sound and lots of hands-on control. Its all analog sound is everything you love about Moog — fat bass, smooth leads, and undeniably rich and dimensional sound. With 40 knobs and 74 switches, you've got the hands-on control that you need to put some serious expression into your live keyboard performances. Based on the Sub Phatty, one of the most popular synthesizers we've had at Sweetwater, the Moog Sub 37 Tribute Edition is a must-have for serious synthesists.
All-analog synth engine based on the award-winning Sub Phatty
The Sub 37 packs everything that Moog fans love into a compact, gig-ready keyboard. You'll find two oscillators plus a noise generator to set a fat sonic foundation. A classic Moog ladder filter with resonance, MultiDrive, and selectable filter slopes gives you powerful sound-shaping potential. And with a syncable arpeggiator and step sequencer, you have the tools you need to produce evocative electronic music with the Sub 37 Tribute Edition.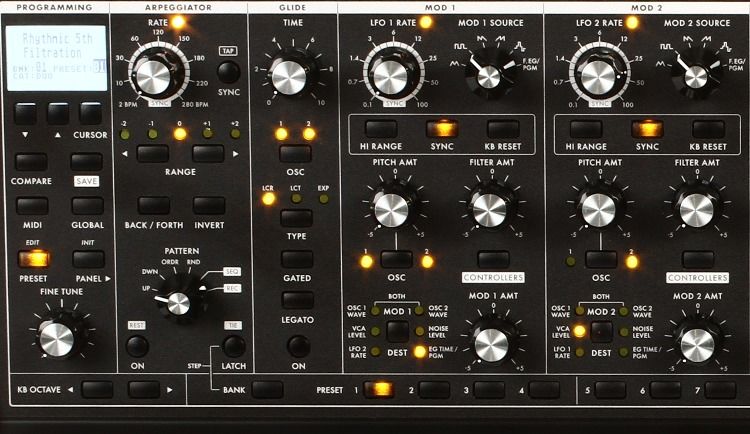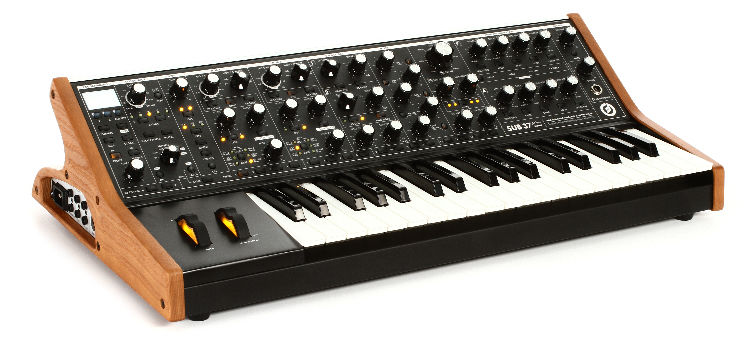 A modern paraphonic synthesizer
We get a lot of questions at Sweetwater about the Duo Mode on the Sub 37 — it's basically a two-note paraphonic mode, meaning each of the two oscillators can play a different note while sharing the same audio path. You can hold a bass drone note while playing a lead over it, play in fifths, and create other interesting musical effects you can't achieve with a monophonic synthesizer.
Extensive hands-on control with 37 keys, 40 knobs, and 74 switches
One look at the Moog Sub 37 Tribute Edition tells you it was made to be manipulated. Dedicated controls make it easy to shape your sounds in real time while performing. And the extra-large filter cutoff knob is easy to find with your hands when your eyes are focused elsewhere. Set up an arpeggiated sequence, and you can easily spend hours tweaking knobs and creating new sounds, and you'll never have to dive into menus or remember which button has the shift function you're trying to access.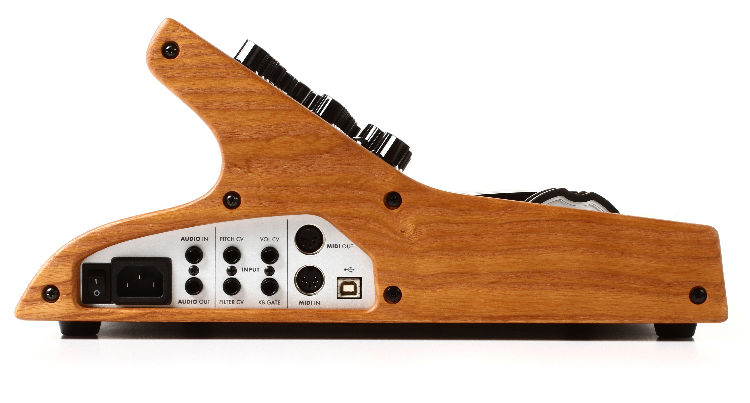 Moog Sub 37 Tribute Edition 37-key Analog Synthesizer Features:
All-analog Moog synthesizer with Mono and Duo modes
Create animated sounds with 2 versatile modulation buses
Syncable arpeggiator and step sequencer for even more creative potential
Classic Moog ladder filter can sound smooth or aggressive with resonance, MultiDrive, and selectable slope
Dedicated controls give you immediate access to every sound-shaping parameter
256 presets arranged in 16 banks of 16 patches