Big British Tone in a Small Package
From years of amp modding and repair experience, Friedman Amplification's Pink Taco all-tube single-channel amplifier head brings you the best of classic British amps in a compact package. Don't let the small footprint of this amp fool you — it has massive tone ranging from warm cleans to molten metal. The Pink Taco has all the punch, sustain, and tone you'd expect from a vintage British amp without the harshness. Powered by a duet of EL84 power tubes, Friedman Amplification's extremely versatile Pink Taco tube amp head is a must-have when you need that classic British sound.
Classic British amp tones in a small package
Loaded with a pair of EL84 power tubes — a favorite of Sweetwater's rock players — and a trio of 12AX7 preamp tubes, the Friedman Pink Taco head delivers smooth cleans, crunchy rhythm, and blazing solo tones that will handle any gig. A 3-position switch lowers your overall gain structure — the highest setting delivers the Pink Taco's original sound while the lower two yield phenomenal vintage-tinged tones. The response and sensitivity of this amp are amazing. When you're rocking out and need to clean up your tone, just roll back your guitar's volume and keep playing.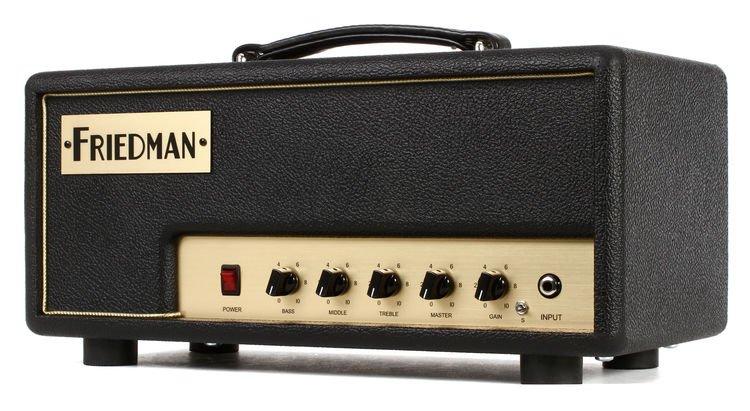 Handbuilt for exceptional tone
All Friedman Amplification products are handwired to exacting specs to give you amazing tones every time you play. Premium components and attention to detail ensure that your Pink Taco amp head will deliver the sound you want and need onstage or in the studio. It doesn't matter what type of music you're into, a premium, handbuilt Friedman amp has the tonal palette you need to create the sound you're after.
Dave Friedman: amp guru to the pros
For over 25 years, Dave Friedman has been tweaking, building, and repairing amps for some of the biggest names in music. His legendary reputation among touring musicians has gained him a loyal clientele including the likes of Eddie Van Halen, Steve Stevens, Jerry Cantrell, and more. Dave has created his own production amp line utilizing his sought-after skills and talents. Now you can get the same legendary amp tones as the pros with a Friedman Amplification amplifier from Sweetwater.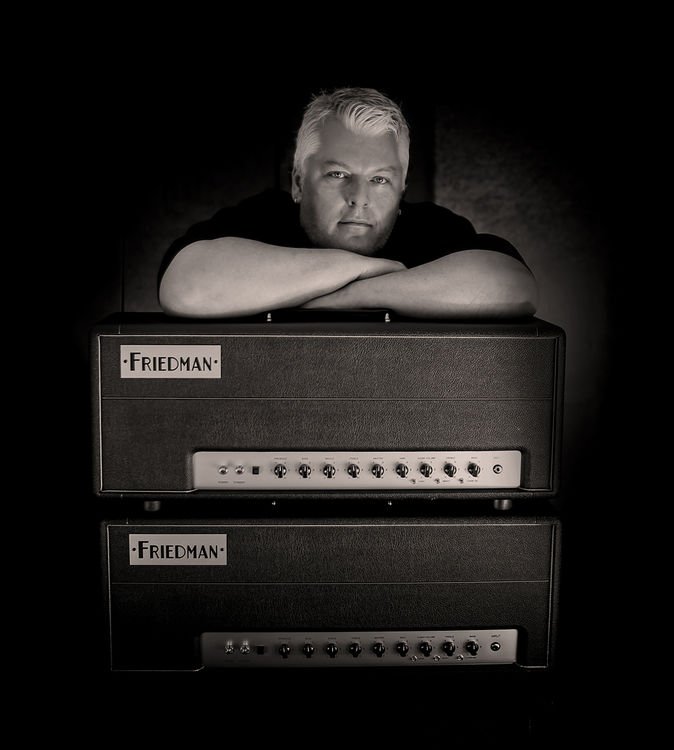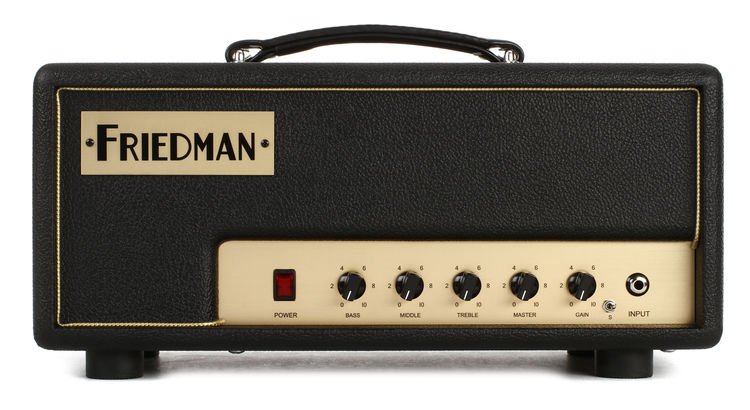 Friedman Amplification Pink Taco Guitar Amplifier Head Features:
Versatile 20-watt, 1-channel all-tube amplifier with British voicing
An ideal amp for blues, rock, and metal
Dial in your sound with the 3-band EQ
3-position gain structure switch for toggling between modern and vintage tones
Powered by 2 x EL84 power tubes and 3 x 12AX7 preamp tubes
Handwired amplifier built using premium components including custom transformers and capacitors
Dual speaker outputs let you use up to 2 speaker cabs
Ultra-transparent effects loop for your favorite pedals