Marshall
PEDL-90008 MG15FX/MG30FX/MG50FX/MG101FX Footswitch
4-button Footswitch for Marshall MG Amps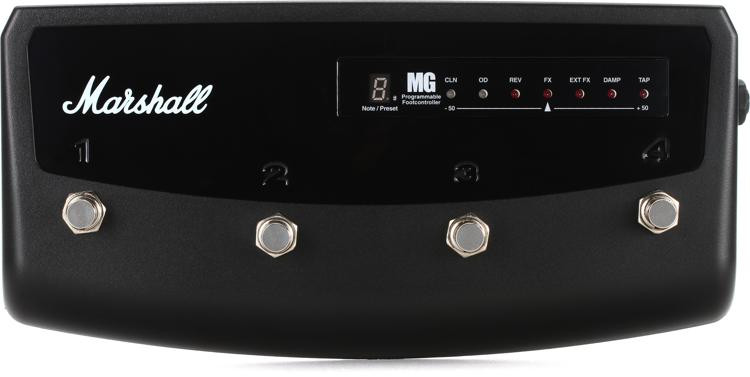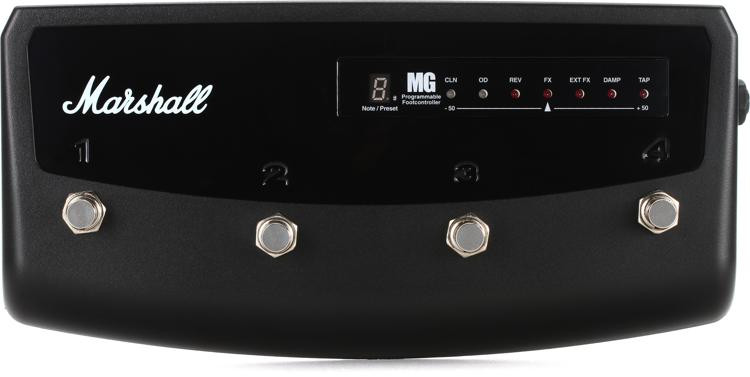 Most popular accessories & related items...
Marshall PEDL-90008 MG15FX/MG30FX/MG50FX/MG101FX Footswitch
In Stock!
Authentic Marshall Footswitches!
This is a Marshall footswitch for Marshall MG amps except MG100.
Tech Specs
| | |
| --- | --- |
| Type | Footswitch |
| Number of Footswitch Buttons | 4 |
| Manufacturer Part Number | M-PEDL-90008 |
I don't know anything about music or guitars, I was just getting stuff for my husband, so I was worried that there would be something complicated about it. Your sales rep made sure that I got one that's perfectly matched to his amp and there was no thought required. He just plugged it in and started to rock. I was especially pleased that it had a built in tuner. I had no idea. Your sales people are great. I just explained what my husband wanted, and they gave me what he needed...plus. I'm extremely pleased. Give TJ Jackson a raise!
I have to give this 5 star.... it works great for my Marshall amp and now I can control the amp with the touch of a toe and not stop playing at all.
The footswitch is great at twice the price. The tuner alone is worth the price. The only reason I'm not blown away is because I've come to take for granted that at Sweetwater I get the best gear at the best price with the best shipping.A loyal customer here. Thanks (again) Bob
very versatile footswitch.
Eventually a must have if you own an MG4 fx series, or a mgcfx series amp.
Nice easy touch footswitch, although not a big fan of plastic it seems sturdy.