A Flexible Amplifier for All Live Sound Applications
When we're designing live sound systems at Sweetwater, we work to ensure every piece of gear in your system is as efficient as possible. We were impressed with the Behringer iNuke NU4-6000 power amplifier because it packs four powerful channels of amplification into a compact, flexible design. You can power two mains at 1,500 watts each while powering your subwoofer in bridged-mono mode at 3,000 watts. Or power your mains and run two separate monitor mixes through it. However you use it, the Behringer iNuke NU4-6000 gives you a lot of power in a single, compact amplifier.
The latest in power amp technology
Power amp technology is constantly evolving, and the Behringer iNuke NU4-6000 power amp takes advantage of the latest advancements. Thanks to the revolutionary Class-D technology with "near-zero" thermal buildup, the lightweight iNuke NU4-6000 runs cool without the need for massive heat sinks or toroid transformers. A built-in limiter offers overload protection to extend the life of your precious speakers and subs.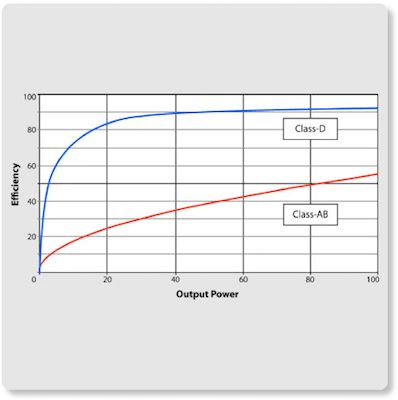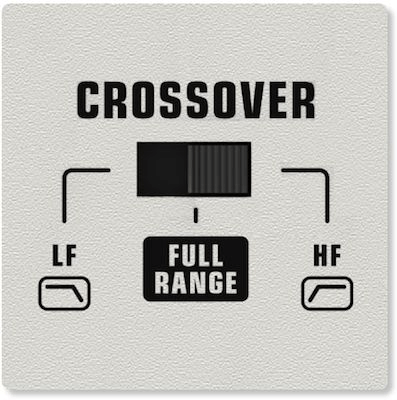 3-way crossover cleans up systems with mains & subs
On the back of the iNuke NU4-6000 power amp you'll find a pair of 3-way crossover switches. In center position is Full Range mode, which sends the full power of your channels, unfiltered, to your loudspeakers. This is what you'll want if you're dedicating your amp only to your full-range mains and monitors. But if you're running a mixed system with both mains and subs, the two other positions create a powerful and well-defined sound fast without additional processors. LF mode on the left sends only low-frequency content below 100 Hz to your subs; HF mode on the right sends only content above 100Hz to your full-range loudspeakers.
A flexible amp for many different applications
The iNuke NU4-6000 power amp sports four powerful channels, and you have a lot of options for how you use them. You can run all four channels independently at 1,500 watts each, perfect for delivering four separate monitor mixes to the stage. Or power your mains with two channels, then bridge the other two for maximum power to your subwoofer. No matter what your system consists of, the iNuke NU4-6000 is ready to integrate with it.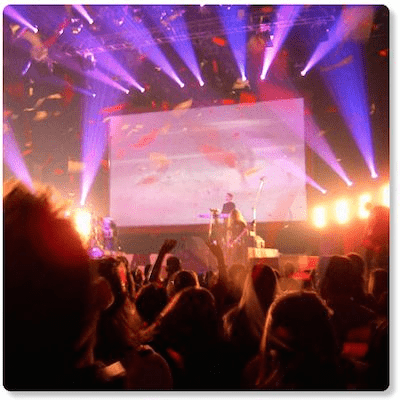 Behringer iNuke NU4-6000 4-channel Power Amplifier Features:
Four-channel Class D power amp delivers 4 x 1,500W (2 ohms) or 2 x 3,000W (4 ohms)
Built-in 3-way crossovers make it easy to combine main speakers with subwoofers
Detented, illuminated gain controls allow for precise level setting
Switch-mode power supply provides noise-free audio and exceptional transient response
Built-in limiters provide reliable overload protection to protect your speakers
3-year manufacturer warranty