Upgrade Your Audio Quality and Boost Efficiency
The Antelope Eclipse 384 will boost your sound quality while maximizing your productivity. Inside the Eclipse 384's jewel-like — yet roadworthy — chassis, you get 384kHz converters clocked by separate 64-bit DSP Trinity-level clocks. You also get a flexible monitoring system that employs 0.05dB accurate gold-plated relay attenuators and provides speaker switching, bass management and cue mix functionality with integral talkback. If you're a mastering or mixing engineer who demands the best, you should check out the Eclipse 384.
Supreme audio quality and boosted efficiency
The Eclipse 384's unique dual-domain clocking system facilitates natural-sounding analog-based sample rate conversion. The 384's integral patching and routing capabilities make monitoring of both analog and digital sources dead-simple and enable you to sidestep distortion, jitter, and cable noise. By jettisoning a slew of input/output stages and the power supplies of various separate devices, your noise floor can be radically lowered and your audio quality considerably enhanced.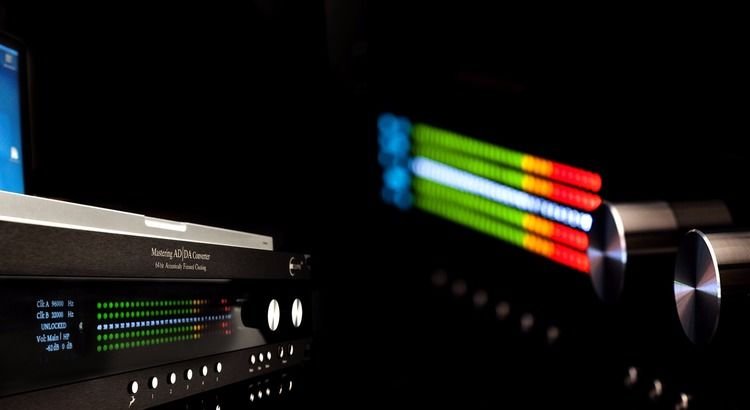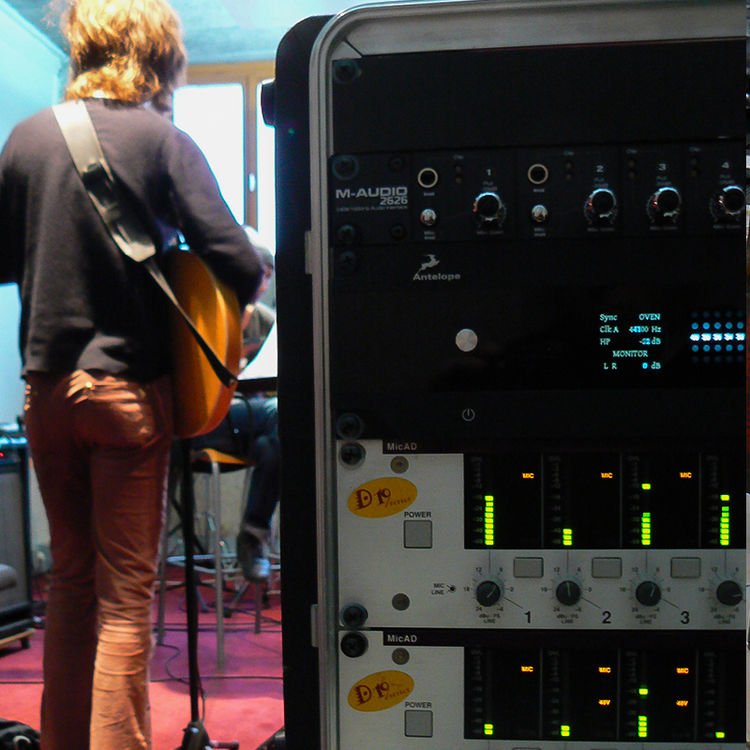 Ideal for live applications as well as the studio
The Antelope Eclipse 384 is invaluable in live situations as well as the studio. With master clocks becoming de rigueur for use with digital consoles and recording gear at live shows, the Eclipse 384 can be a lifesaver. You can generate sync reference for up to four different devices, while using the main D/A for backing tracks, the A/D with multiple digital outputs feeding redundant recording devices, and monitor DAC to check the recording after digital conversion.
The finest components and build quality
The Antelope Eclipse 384 employs only the finest components. With 64-bit DSP Trinity-level clocking, 0.05dB accurate gold-plated relay attenuators, and a Burr-Brown D/A conversion chip, the Eclipse 384 is loaded for bear. With top-drawer componentry, innovational design, and jaw-dropping performance, this is a component that will find itself in many a world-class studio — perhaps yours!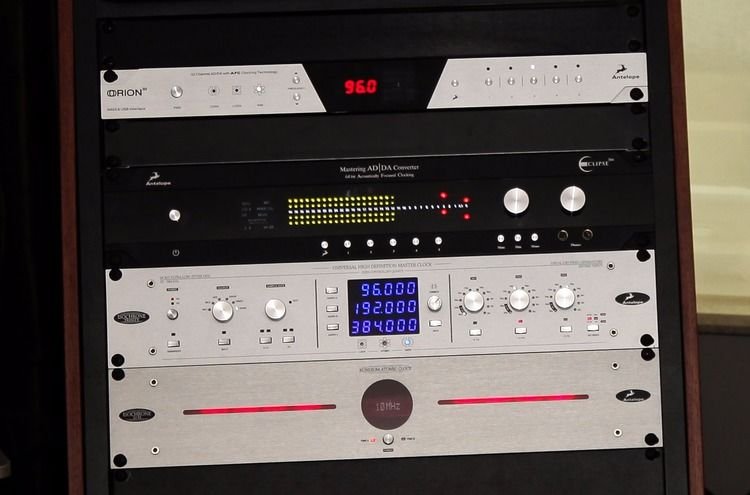 Antelope Audio Eclipse 384 Features:
64-bit Trinity-quality Clocking

Acoustically Focused Clocking Fourth-generation Acoustically Focused Clocking employing 64-bit DSP delivers world-class sound.

192/384kHz Sample Rate

Eclipse 384 can provide sync reference for up to 4 different devices.

Flexible Monitoring

Benefit from 3 sets of switchable monitor outs, additional monitor DAC, 2 HP amps