Base Your Rig Around This Flexible Interface!
There are tons of cool ways to use the MOTU 1248 hybrid audio interface, ranging from modest one-room studios to multi-room production houses or full-blown live-sound applications. However you put your 1248 to work, we're sure you'll appreciate its exquisite sound quality and extremely flexible I/O. In all, you get 32 inputs and 34 outputs, including a flexible 8 x 12 analog section. Four stellar MOTU preamps provide clean and clear amplification, and extremely high-speed Thunderbolt connectivity makes latency a total nonissue. Onboard the 1248 you'll find a powerful DSP mixer complete with effects, EQ, and dynamics. MOTU AVB Ethernet lets you network multiple interfaces to your 1248, and advanced capabilities even let you use it as a standalone, iPad-controlled digital mixer.
Classic MOTU audio quality with the shockingly low latency of Thunderbolt connectivity
Sweetwater and MOTU have had a wonderful and long relationship, largely because they manage to deliver such exceptionally high-quality sound with every product they make, offering our customers superb sound at remarkably affordable prices. The 1248 follows this legacy without fail, packing a total of 32 inputs and 34 outputs into a great-sounding and fantastically affordable 1U frame. This includes an 8-in/12-out analog I/O with four stellar microphone preamps, two guitar inputs, and both a noise rating (-110dB THD+N) and dynamic range (123dB, A-weighted, 20Hz-20kHz) that stand up to some of the most impressive gear on the market. On top of that, the 1248 offers you 18 channels of digital I/O on ADAT and S/PDIF, and with its ultra-fast Thunderbolt connectivity (in addition to USB 2.0), you could hardly ask for less system latency.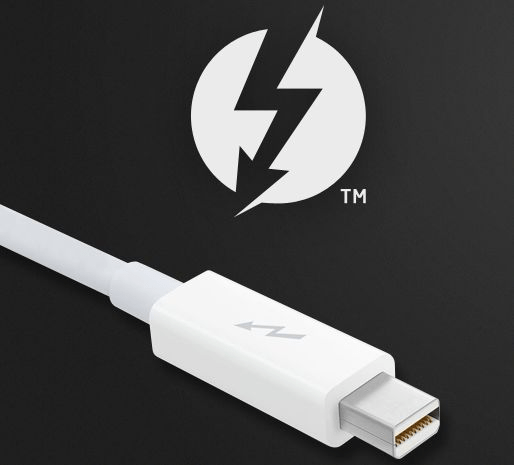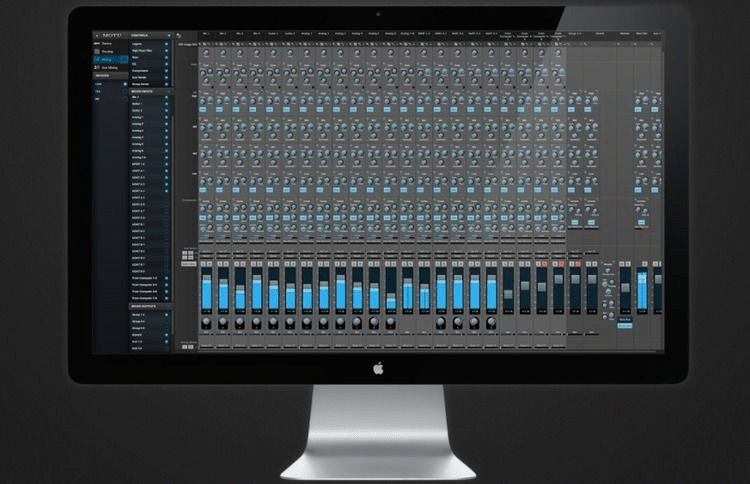 DSP-fueled mixer onboard gives you the added benefit of EQ, compression, and effects
Granted, with the MOTU 1248's extremely fast Thunderbolt connection, system latency isn't much of an issue to begin with, but the onboard DSP mixer still offers a number of advantages you'll find useful in a variety of settings, such as when you're connected via USB. For starters, this digital mixer supports up to 48 inputs (via AVB expansion) and 12 stereo busses, allowing you to set up extremely complex routing schemes completely independent of your computer. In fact, if you connect a wireless router to your 1248, you can access all of its internal mixing functions, including effects and processing, via an app on your iOS device, turning this powerful audio interface into a fully capable standalone mixer. Speaking of onboard processing and effects, whether you're in the studio or onstage with your 1248, you'll find a ton of uses for its DSP EQ, compression, gate, and reverb.
Expand your production system with additional AVB networkable audio interfaces
Another extremely cool use of the 1248's Ethernet connection is the ability to link more MOTU AVB equipped audio interfaces to it. You can do this in one of two ways: directly via a simple Ethernet cable or as part of an audio network via one or more MOTU AVB Switch. If you go with just a single Ethernet cable, you can easily link a second 1248 or other AVB ready device directly to your first one. With MOTU AVB Switches, you can create an audio network of up to five units, potentially linking hundreds of channels of I/O across multiple rooms. And since it's all over standard Cat-5e Ethernet cable, latency or cable runs aren't an issue.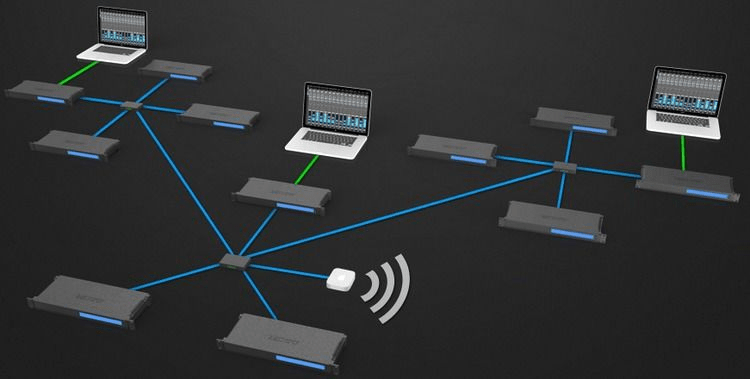 MOTU 1248 Hybrid Audio Interface Features:
A fantastic 32-in/34-out hybrid audio interface for studio and live sound applications
4 pristine microphone preamplifiers offer clear and transparent sound of any kind of microphone
ADAT optical and S/PDIF digital I/O let you expand your system with additional gear
Choose from ultra-low-latency Thunderbolt, high-speed USB 2.0, or iPad/iOS (w/ Camera Connection Kit) connectivity
Onboard 32-bit floating point DSP-driven digital mixer with EQ, dynamics, and effects provides latency-free routing
Hook up a wireless router and take complete control of the onboard mixer from your iOS device - no computer needed!
MOTU's AVB audio networking lets you easily expand your system and additional AVB equipped audio interfaces
Create an AVB network via optional AVB Switches for support for up to five compatible interfaces