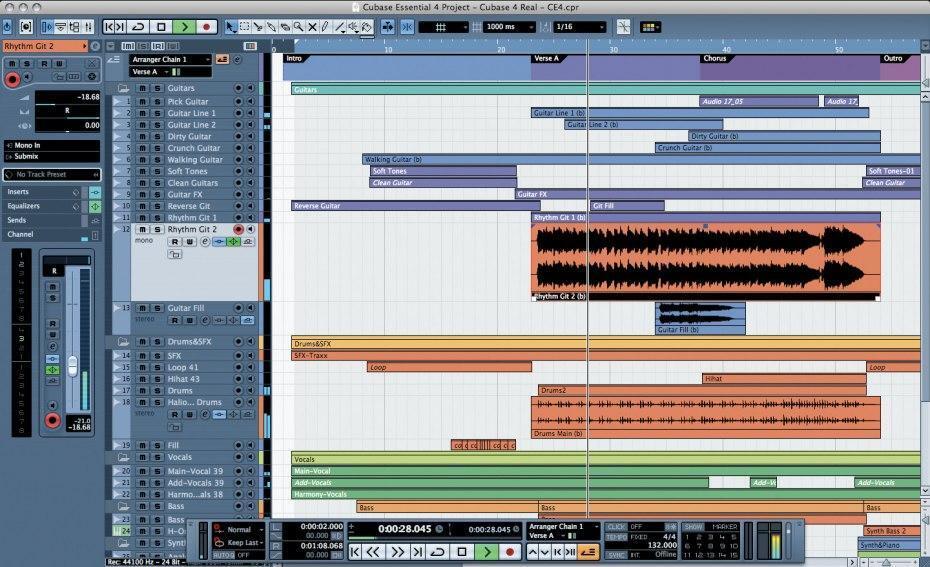 Steinberg has announced that the latest update to its Cubase Essential 4 Personal Music Production System is now available. Adding new features, including support for Steinberg's new MR816 CSX/MR816 X and CC121 Advanced Integration hardware products, support for the new VST Sound format and full compatibility with the new Sequel Content Sets, the 4.5 update for Cubase Essential 4 owners is now available.
Cubase Essential 4.5 offers enhanced support for the Yamaha MOTIF XS series as well as the KX USB Music Studio series. Cubase Essential 4.5 also introduces VST Sound, a new and improved universal media management format that is a fundamental part of Steinberg's VST3 standard. With version 4.5 Cubase Essential provides full compatibility with Steinberg's entry-level Sequel 2 Music Creation and Performance Software as well as the new Rock, Hip Hop,, Industrial, Elektro and Funky Content Sets. Each of
the new sets offers over 200MB of content that is fully compatible with the
Cubase MediaBay, making getting started with the new content fast and easy.