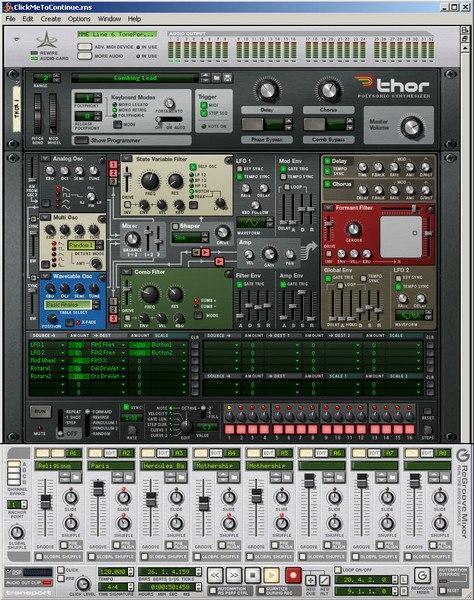 Our friends at Propellerhead Software have announce the upcoming Reason 5 and Record 1.5 updates. And, for five days (beginning May 24), they'll be announcing a new feature every day. For May 24: The upgraded Dr. Octo REX loop player loads eight REX loops and lets you switch between them on the fly. This also lets you use the sequencer to switch among the loops for automated arrangements. Nice!
Dr. Octo has other features as well:
Retrigger loops on the beat, bar, or 16th-note
Program loops manually
Set pan, pitch, filter frequency and level per slice
Reverse slices
Use multiple outputs
Create alternating groups of slices.
Any customer who purchases Reason, Record, or Record Reason Duo from Sweetwater on or after May 24th, 2010, is automatically eligible for a free upgrade to the corresponding version of software.