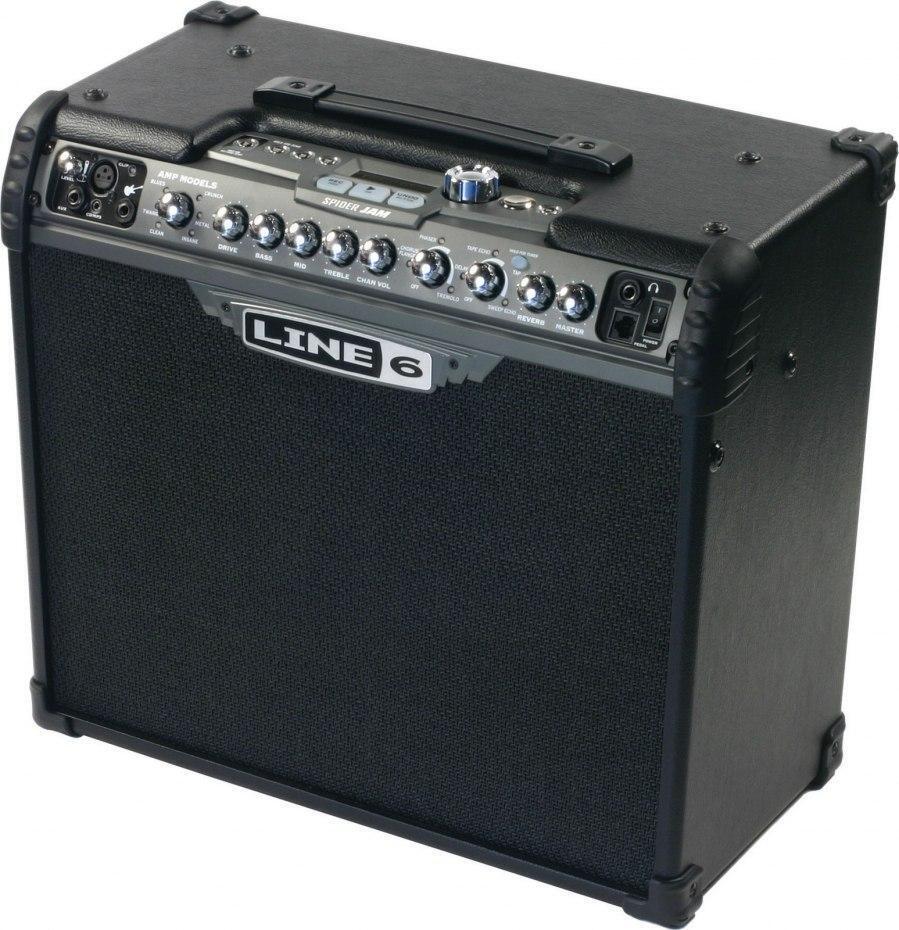 This amp is the perfect tool for practicing and writing.
When I took the Spider Jam home and plugged in my Strat, I was surprised to discover the versatility that this amp offered. I quickly began scanning the built-in backing tracks and found a nice blues groove to jam to. Playing along to these tracks is an excellent way to warm up or discover new licks. The amp offered me the ability to record my playing and quickly listen back without dealing with any extra equipment. I also liked that I could record without any backing tracks. I was able to lay down my own chord progression and then proceed to record my own solos on top of that. This amp is the perfect tool for practicing and writing.
The Spider Jam models a handful of classic amps. It provides a great palette of tones and effects to dial in any sound. From brilliant cleans to face-melting distortion, this amp covers the entire spectrum. On top of the amp modeling, the Spider Jam offers great effects – just what you'd expect from Line 6. This is very convenient for anyone who doesn't want to hassle with numerous pedals in their setup. With the endless backing tracks and recording capabilities, this amp offers hours and hours of productive playing. The Spider Jam is the Swiss army knife of amps!