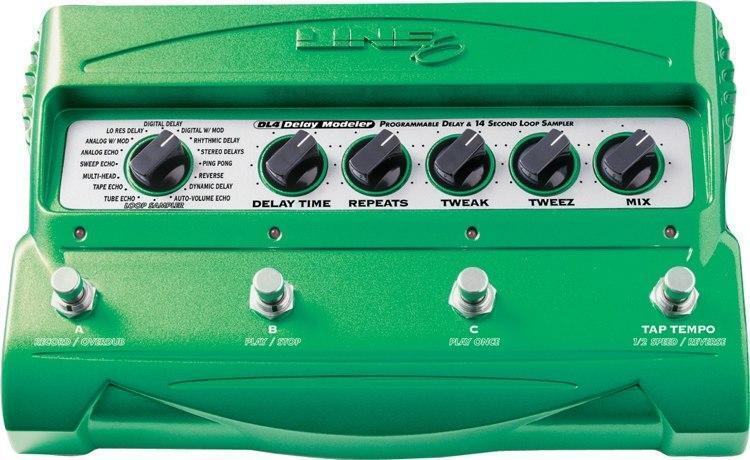 Q: I have a Line 6 DL4 pedal, which runs on either "C" cell batteries or an AC wall wart power supply. I want to put it on my pedalboard, but I don't want to have another power supply. Could I run it off of something like my 1 Spot?
A: Yes, the DL4 (and the other Line 6 large modeler pedals, such as the MM4, FM4, and DM4) will operate off of a Visual Sound 1 Spot or other 9-volt DC power source. There is a voltage converter inside the unit that will convert the incoming power to the necessary type.
You will need the proper power cable adapter for the 1-Spot, which is available separately or as part of the 1 Spot Combo Pack. A 1 Spot can only power one of the large Line 6 modelers at a time, though it can usually power a L6 modeler and other manufacturers 9-volt pedals simultaneously.