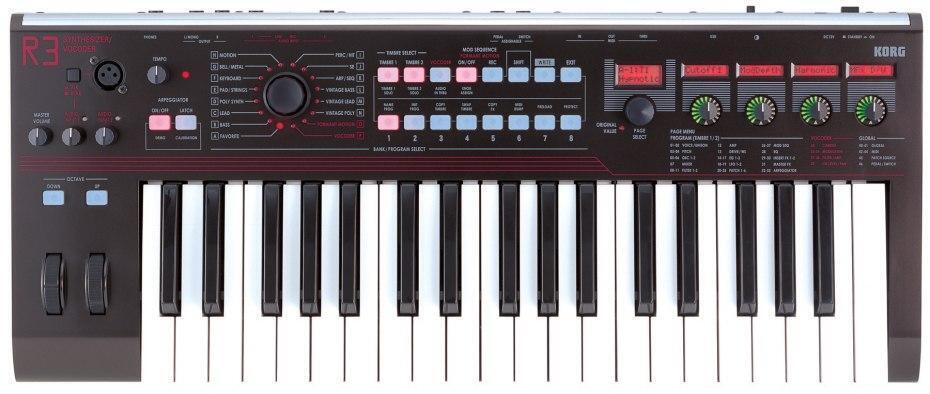 The range of textures coupled with an extremely powerful arpeggiator make this a MUST-HAVE.
The Korg R3 is an AMAZING sounding keyboard! It is great for the experienced keyboardist who wants to add a completely new palette of textures to his keyboard rig. It's also perfect for the electronic musician creating complex compositions in a multitrack environment. The range of textures from vintage analog sounds to motion synths and bell-like tones, coupled with an extremely powerful arpeggiator, make this a MUST-HAVE.
It's also a great add on for a gigging musician playing those classic rock tunes from the seventies and eighties that use a vocoder. The R3's vocoder is incredibly easy to use and has an incredibly accurate vintage feel.
The ease of use of this keyboard is incredible as well. Right out of the box, I just plugged it in and pressed a key and I was sounding great! The editing knobs on the front made it so easy to alter the sounds on the fly while I was playing, adding wave sweeps and tweaking the sounds.
As soon as my wife lets me, I'm buying one for myself!
Jon Gillespie, Sweetwater Sales Engineer