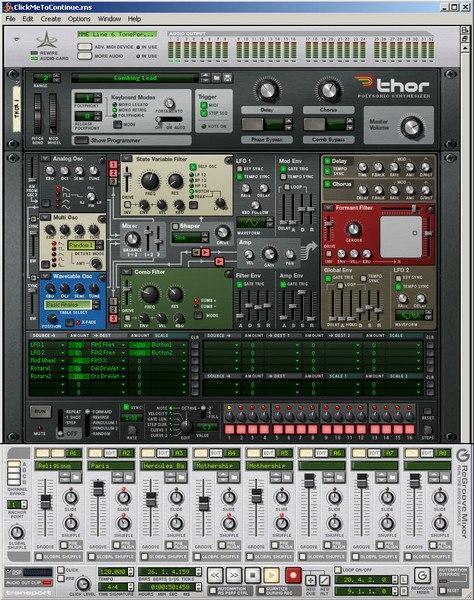 Yesterday we began our coverage of the upcoming Reason 5 and Record 1.5. The Propellerheads are posting a new feature to their site every day. Here's the next item: Blocks! Blocks is a new mode for the sequencer that allows you to use a pattern-based approach to crafting an arrangement. Ech section of a song can be a Block — intro, grooves, background loops, verse, bridge, solo, outro, cadenza, interlude, whatever you want. You can easily move blocks around, quickly laying out the structure of your song.
A typical use might be to use Blocks for backing tracks, then laying down vocals or other performances on top. Within the basic arrangement you can see the contents of Blocks, create variations, mute individual parts, and add more elements to the music.
You can quickly switch back and forth between Song mode and Blocks mode, so you're never restricted or locked in. It's a new approach to sequencing that will make music creation even faster, easier, and more flexible!
Remember, purchase Reason, Record, or Record Reason Duo from Sweetwater on or after May 24th, 2010, and you'll automatically be eligible for a free upgrade!