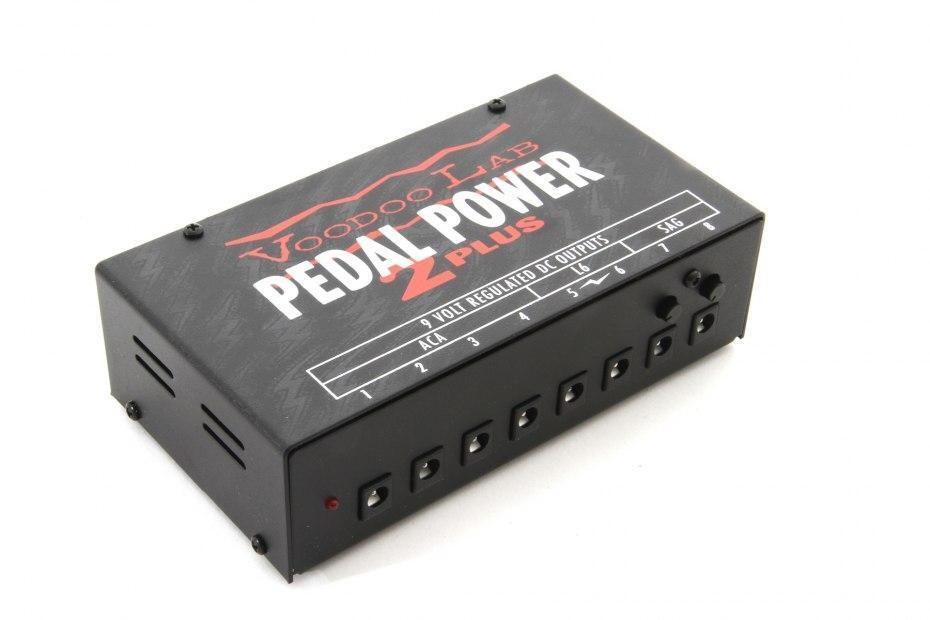 Q: I purchased a Voodoo Lab Pedal Power 2 Plus to run my pedalboard. Everything works great, except that my digital delay pedal is acting weird. No sound comes through, and the bypass light is flashing. It worked fine before, with my old "daisy-chain cable" power supply. I checked in the delay manual but it doesn't say anything about it. I tried different outputs and cables on the Pedal Power, nothing helps. Did I break the pedal or is the power supply defective?
A: It's doubtful that you broke either piece or that either is defective. Some digital delay pedals must be fed a 250 milliamp supply in order to operate properly. (Line 6's big modeling pedals — the DL4, MM4, DM4, and FM4, are examples, but there are others from various manufacturers as well.) The currents and voltages of the outputs on the Pedal Power can be configured using the row of eight small DIP switches on the bottom of the unit. In the "Normal" position, each output is providing nine volts, with up to 100 milliamps of current. Try plugging the delay pedal's power cable into output 5 or output 6 on the Pedal Power, then switch that output's DIP switch away from the "Normal" position. This will set that output to supply nine volts with up to 250 milliamps of current.
For reference, on the Pedal Power 2 Plus, outputs 1-4 can be set to supply 12 volts, while outputs 7 and 8 can be set for "sag," (to simulate a weak battery) with their voltages adjustable using small trim pots. Using special cables and multiple outputs, you can also get 18 volts or 24 volts or higher currents. It's a very flexible power supply!