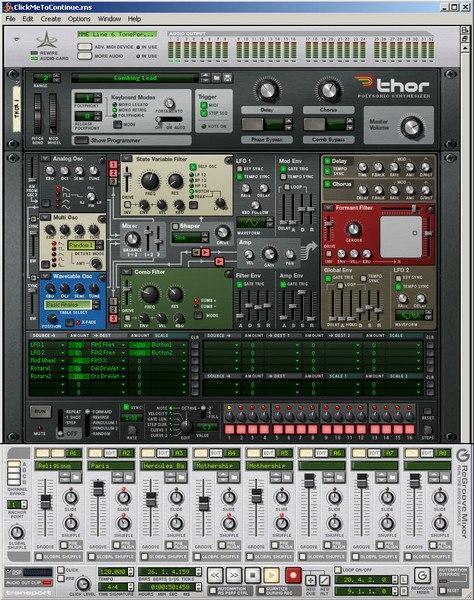 The Five Days of Reason and Record wind down with another cool new feature for the respective upcoming version 5 and version 1.5 releases. (The Propellerheads have posted a new feature to their site every day for the past week.)
Kong Attacks! The Kong Drum Designer is an incredibly flexible drum module! It actually contains nine different drum modules, offering analog synthesis, physical modeling, sampling, REX loops, and more! There are noise and tone "support" generators and nine effects, alternating groups, multiple hit types, flexible routing, and a generous supply of factory kits. Sixteen pads allow access to 16 drums or sounds at once.
Remember, purchase Reason, Record, or Record Reason Duo from Sweetwater on or after May 24th, 2010, and you'll automatically be eligible for a free upgrade!