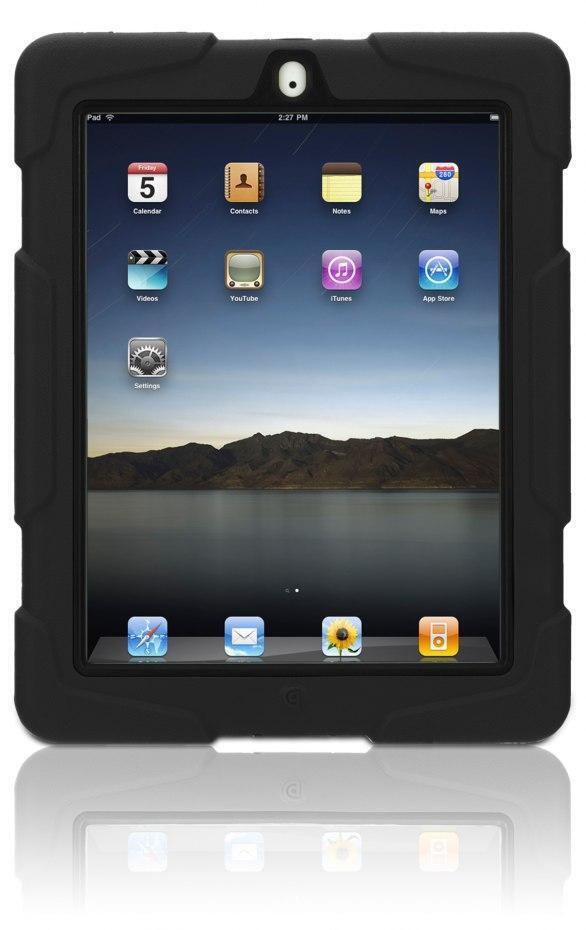 If you're like us, you take your iPad everywhere — and that can mean that your precious iOS friend is subjected to some lesss than comfortable conditions. That's why you should protect your iPad with a strudy case that can protect it not only from dings and drops, but also from the elements. The solution is the Survivor from Griffin!
The Survivor provides military-spec'd (U.S. Department of Defense MIL-STD-810, to be specific) protection against just about any eventuality. We're talking drop tests from six feet, blown sand and dust, wind and rain, vibration, and more. The shatter-resistant polycarbonate frame is wrapped in silicone for shock absorption and tight sealing screen protector and hinged plugs that give you access to your iPad, but seal it up and keep it clean and safe. As a bonus, the Survivor has a detachable multi-position workstand for convenient positioning, viewing, and typing.
If your iPad goes on the road, you need the protection you can only get from the Survivor!