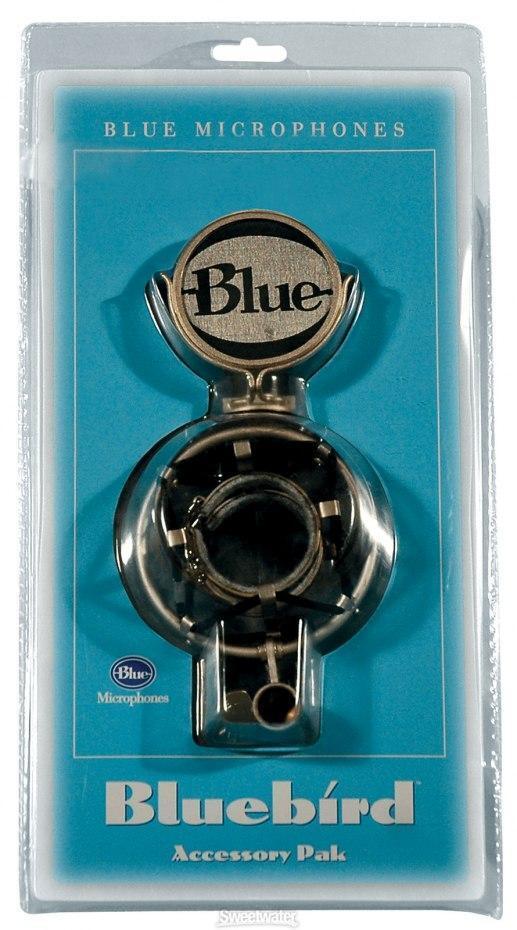 The sound of the microphone is exceptionally clean...
Clean and versatile are the two best words to describe the Bluebird. Its transformerless design allows the user to minimize noise, making it an ideal tool for the recording artist. The sound of the microphone is exceptionally clean, which, is important when striving for accuracy and minimal coloration. While many microphones boast of a particular type of sound such as warm, silky, or smooth, Bluebird offers a clarity of sound that many artists demand without alteration of timbre. This is also desirable if the user wishes to add their effects to a more virgin tone.
The Bluebird is also a versatile microphone as it performs well on both instruments and vocals. Studio users will find this product invaluable, as it will do good service with a wide variety of acoustic instruments such as horns, guitars, strings, and percussion. The vocalist will find that the Bluebird delivers a detailed clean response that sounds professional. The response is faithful with a sprinkle of crispness in the higher frequencies. The aforementioned clarity of the Bluebird will preserve the natural colors of both vocals and instrumental timbres.
I personally used this product on muted trumpet and vocals and compared it with three other microphones (Audio-Technica 4050, Studio Projects B1, Shure Beta 58) and I found the crispness of the high end gave a more credible reproduction than the others. It really allowed me to hear the metallic vibrations of the mute and captured the natural timbre of the voice. The Bluebird delivered an "a la carte" sound. That is to say it what you hear is exactly what get. This is an important piece of equipment in the musician's microphone arsenal.