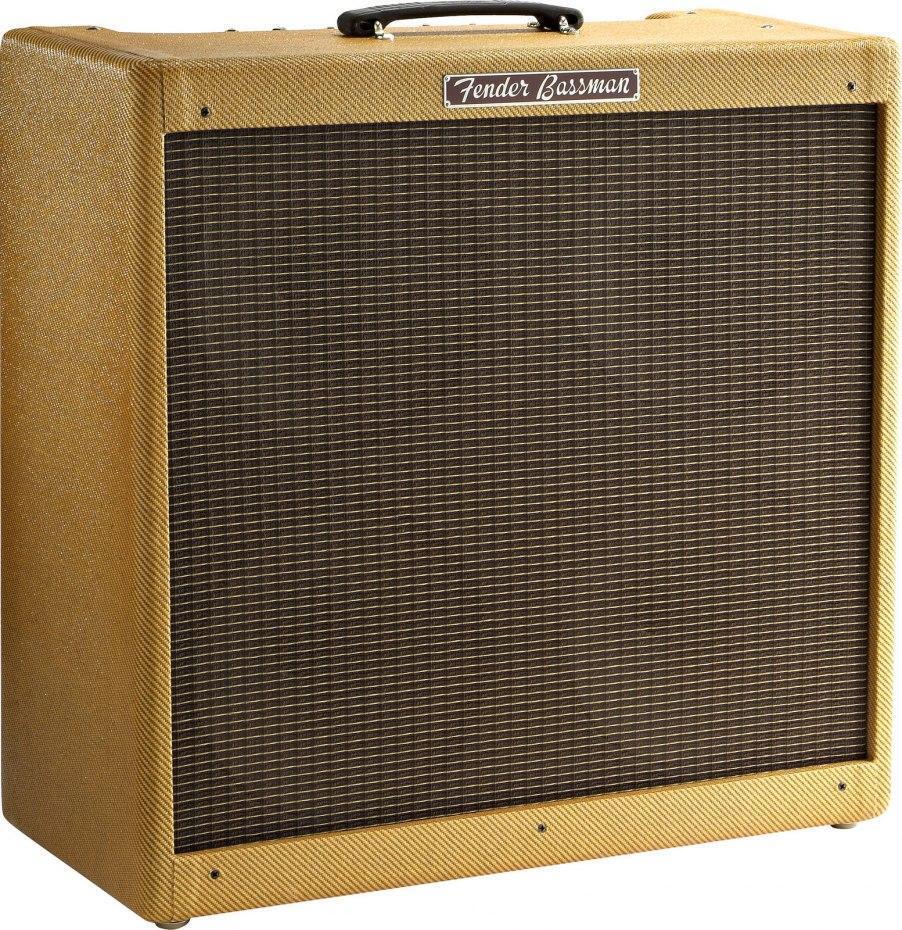 Q: Someone was telling me that the Fender '59 Bassman has a "blender" mode? I don't see any switches or anything on the amp for this. How does it work?
A: "Blender" isn't an official "mode" on the '59 Bassman, but it is a way to wire the amp up to get more flexibility. Here's how it works:
The '59 Bassman has four inputs: two for "Normal" and two for "Bright." if you jumper a Bright and a Normal jack together with a short cable, then plug into one of the remaining jacks, both the Normal and Bright "channels" will be active. You can now mix and match, and blend the two channels to taste for the gain, brightness, and body you want.