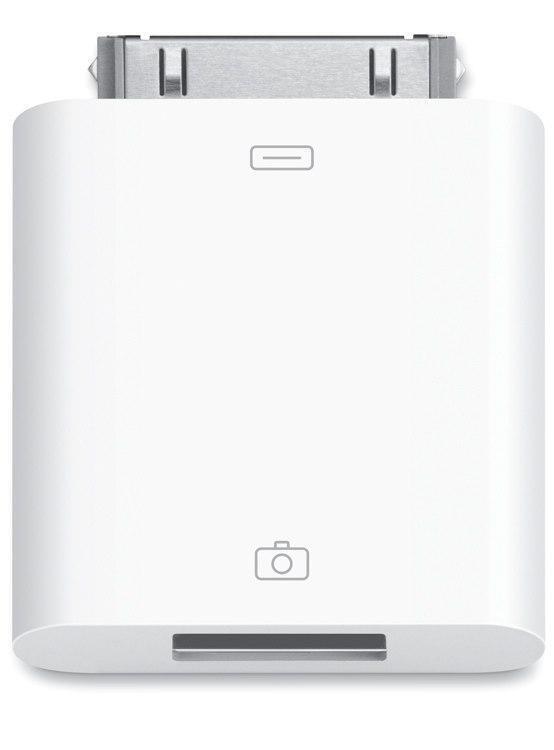 Many of us have begun using audio interfaces and other external hardware that connects to our iPads with the Apple Camera Kit. The Apple Camera Kit is a great solution for connecting class-compliant USB gear to your iPad!
However, for maximum longevity, we're finding it's a good idea to use a dock extension cable between the Camera Kit adapter and the dock connector on the iPad. Otherwise, the weight of a USB cable and the tension of connecting a device tends to pull the Camera Kit adapter out of the dock connector and to put unnecessary stress on the connector.
A dock extension cable is a wise investment for protecting and extending the life of your iPad's dock connector and of the Camera Kit adapter.