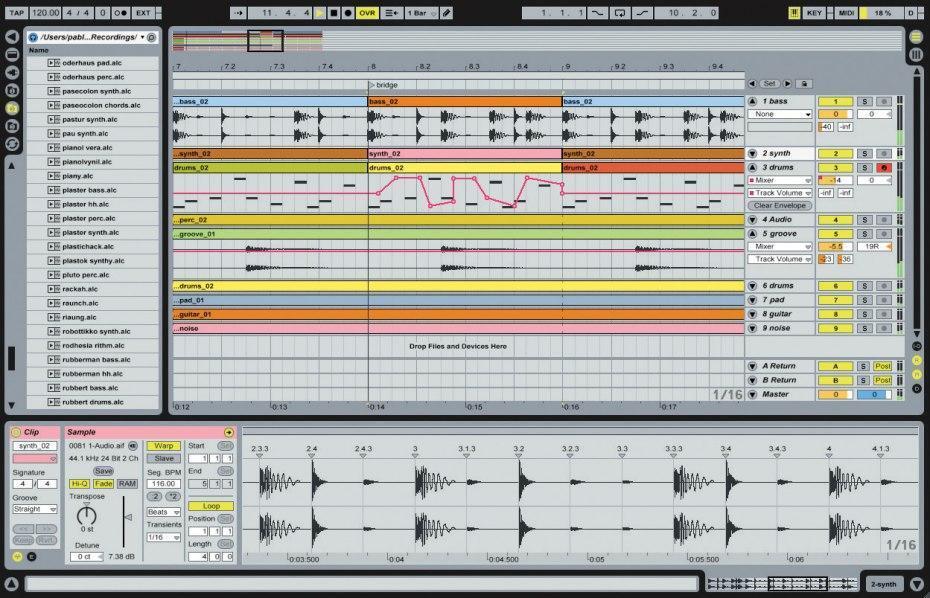 A fun and exciting way to create, edit, and mix your music.
Ableton Live offers a fun and exciting way to create, edit, and mix your music. A few features such as realtime effects control, beat matching, and the ability to use it effectively on stage as well as in the studio make it stand apart.
The Session view inside of Ableton Live was such a refreshing experience. I could import any loops I wanted and organize a song instantly. Then I could record guitar on top of those loops and create full songs with both loops, real performances, and MIDI all in a matter of minutes. Then I could go in, try new arrangements on the fly to change up the song in a variety of ways. Also, the effects could be dragged and dropped into my session real time! No more extra plug-in windows!
Ableton is an amazing tool for DJs and electronic musicians. Live can give them full control over their compositions in the studio as well as on the stage. Being able to MIDI map Ableton Live's control to any MIDI device is invaluable. Even though its strengths lie in the electronic music realm, any musician or engineer (from guitarists to Audio/Video Post Production) can benefit from the flexibility of Ableton Live.