A Master Clock That Stands Out
The Antelope Audio Isochrone Trinity brings you the latest generation of the company's premium line of ultra-reliable clocks. Based on the Oven Controlled Crystal technology from Antelope's award-winning OCX and OCX-V master clocks, Isochrone Trinity adds an array of great features to keep your system performing with rock-solid stability. Three independent HD generators give you a choice of 16 formats, three audio generators offer Varispeed control, and a trio of independent SD generators offer PAL and NTSC. You get 64-bit DSP, an easy-to-use interface, and an Atomic Clock input built into the amazing Isochrone Trinity!
The next generation
Isochrone Trinity offers a host of new features, including three independent audio generators up to 384kHz, with Varispeed Control, three independent SD generators, simultaneously offering PAL and NTSC, and three independent HD Generators, with a choice of 16 formats. Antelope`s fourth-generation of Acoustically Focused Clocking (AFC) now employs 64-bit DSP.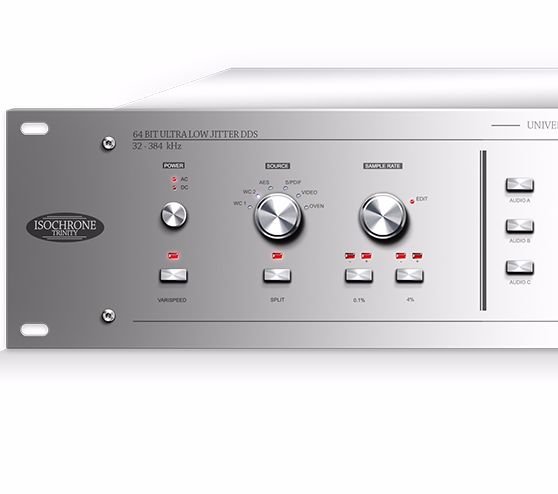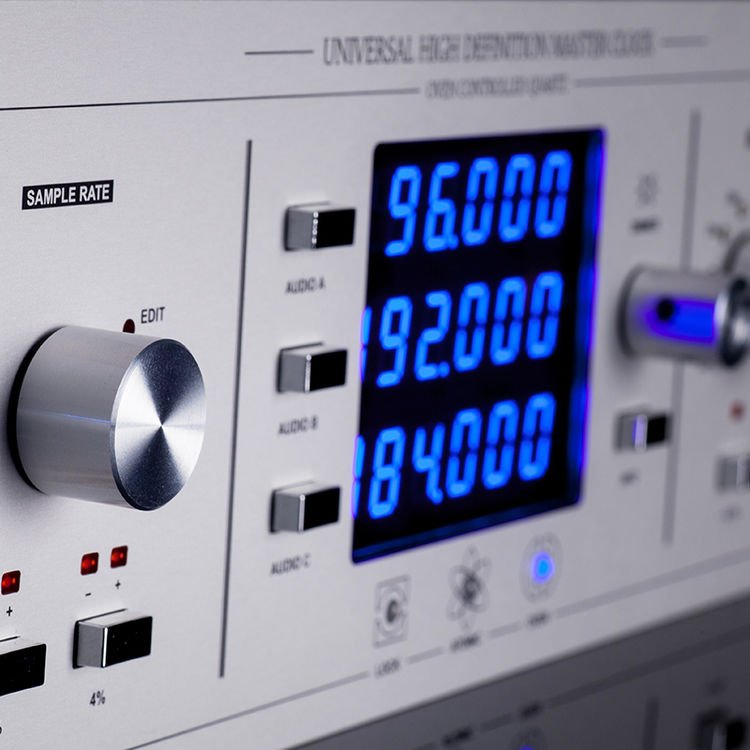 Triple Display and other great Antelope features
The elegant Triple Display shows the frequencies for the independent audio generators. Of course, Isochrone Trinity maintains all of the features from Antelope's current OCX-V audio/video master clock, such as Antelope's Jitter Management Module, Black burst generator, and full Audio and Video Gearboxing with simultaneous 0.1 and 4% pull-ups/pull-downs. All of this functionality is accessible via Isochrone Trinity's intuitive menu-free user interface.
Atomic Clock compatibility
As with Antelope's OCX and OCX-V clocks, Isochrone Trinity can accept input from the mighty Isochrone 10M Rubidium Atomic Clock. Using the Atomic Clock together with any of Antelope`s master clocks will in effect bypass the already supremely stable Oven Controlled Crystal in these devices and resolve to Atomic for their reference — sample accurate for 8 days! Trinity, OCX, and OCX-V are calibrated to Atomic at the factory and are capable of being recalibrated to Atomic in the field.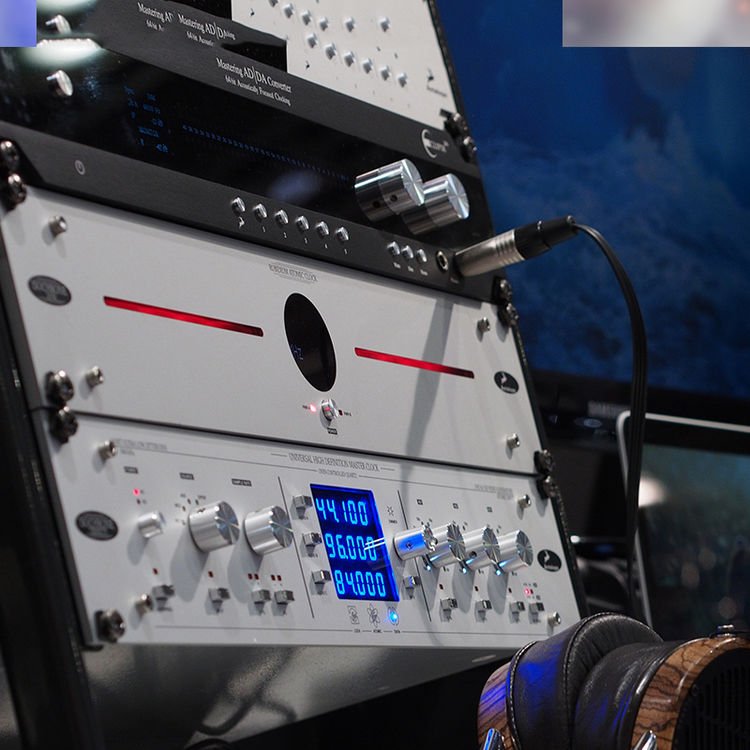 Antelope Audio Isochrone Trinity Features:
64-bit DSP Acoustically Focused Clocking

Fourth-generation Acoustically Focused Clocking employing 64-bit DSP delivers world-class sound.

Supreme Clocking

Antelope's Oven Controlled Crystal Oscillator yields supremely low jitter or sync via Atomic Input.

384kHz Sample Rate

Benefit from 3 independent and simultaneous audio generators and 3 independent audio channels, all at a 384kHz sample rate.