Limited-edition Calhoun with Germanium Transistors
JHS worked closely with Mike Campbell of Tom Petty and the Heartbreakers to design the Hand-painted Custom Calhoun two-in-one overdrive and fuzz effects pedal. The overdrive side of the Custom Calhoun is similar to JHS's Twin Twelve pedal, delivering amp-like breakup from mild to thick. The fuzz circuit, based on the Firefly Fuzz, is very musical on its own and does a beautiful job of fattening up the overdrive when instantiated simultaneously. And this version of Campbell's pedal features a limited-edition hand-painted graphic and switching system. When you purchase your Hand-painted Custom Calhoun from Sweetwater, part of the proceeds go directly to the Tazzy Animal Rescue Fund.
Limited-edition model
Upon its original release, the JHS Calhoun quickly sold clean off Sweetwater's shelves. This limited-edition version brings back the same tones in a hand-painted enclosure that offers a different take on the pedal's switching capabilities. You still have the same fuzz and overdrive circuits, but the Hand-painted Custom Calhoun features germanium transistors, an engage/bypass switch, and an effect selector footswitch. Simply kick the pedal on, then toggle between the two effects with the tap of your toe. And of course, proceeds from each Hand-painted Custom Calhoun go to the Tazzy Animal Rescue fund.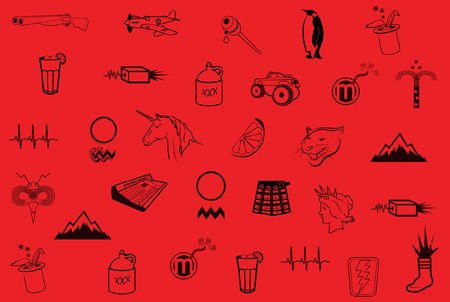 JHS pedals are handcrafted tone machines
When you plug your guitar into a JHS pedal like the Hand-painted Custom Calhoun, you're tapping into care and passion that few manufacturers put into their products. Each JHS pedal is handbuilt and tested by the JHS team in Kansas City, Missouri. Because they design their pedals for specific musical purposes, we're sure there's a JHS pedal that's perfect for your rig.
JHS Hand-painted Custom Calhoun Overdrive/Fuzz Features:
Fuzz and overdrive dual effects pedal designed with Mike Campbell
Limited-edition hand-painted enclosure
Germanium transistors offer unmistakable warm performance
Part of the proceeds go to Campbell's Tazzy Animal Rescue Fund
Fuzz and overdrive circuits in 1 pedal
Limited-edition switching system toggles between the 2 effects