Exclusive — Classic Amp, Upgraded Speaker
Primed for both stage and studio, the Marshall DSL40CST brings you the legendary aggressive tone of the Marshall DSL combo amp and enhances it with a vibrant-sounding 12" Celestion Creamback speaker — and you'll only find it at Sweetwater! You'll be able to dial in everything from delicate, chiming cleans to iconic Marshall leads with dual switchable channels. The amp's 40-/20-watt operation fine-tunes its playing response and volume level. Putting a Celestion speaker in your amp is a great way to upgrade your tone. Get that extra-rich sound right from the start with the Marshall DSL40CST tube combo amplifier.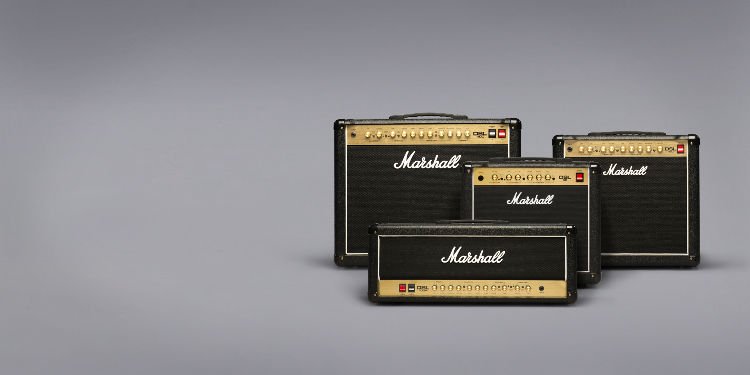 The DSL Series — a revered tonal heritage
The Marshall DSL40CST hails from a revered lineage. Marshall introduced the JCM2000 Dual Super Lead (DSL) series amps in 1997. Right from the get-go, these all-tube monsters enjoyed enthusiastic approval by guitarists and the press alike. They formed the backlines of top acts in all musical genres and bludgeoned audiences worldwide for a decade. Considered the go-to rock amp by many tone-savvy guitarists, there is considerable demand for Dual Super Leads. Marshall hears you and is proud to offer the improved DSL series.
40-watts of Marshall tone
The Marshall DSL40CST's ECC83 tubes in the preamp section (in concert with the amp's gain/master volume arrangement) give you stunning tone-shaping ability, while the two EL34s in the power section deliver all the power you need. A resonance control lets you dial in your preferred amount of low-end girth. And you'll love the studio-grade digital reverb, the rear-panel pentode/triode switch for running at 20 watts, and the bypassable rear-panel series FX loop. Marshall even included a 2-way footswitch for channel switching and reverb on/off.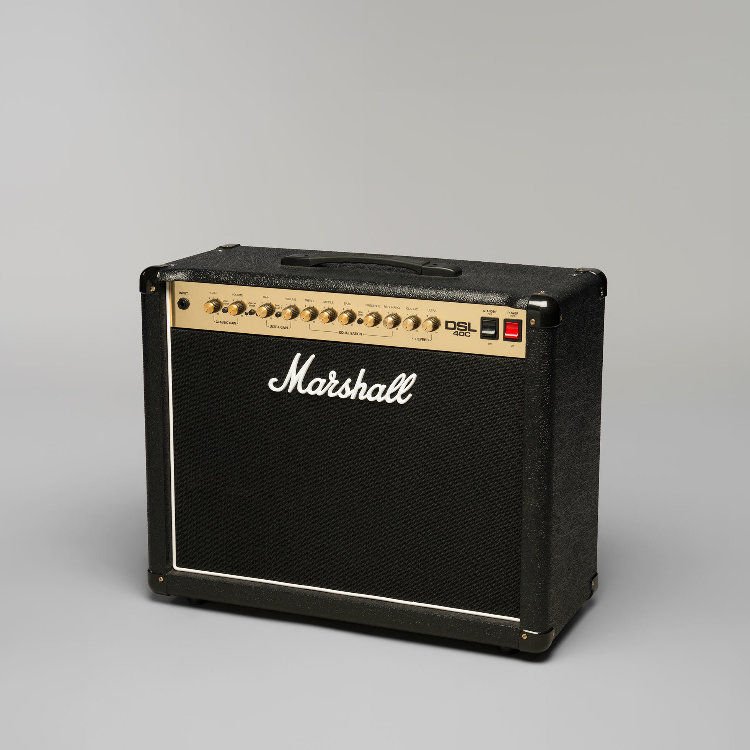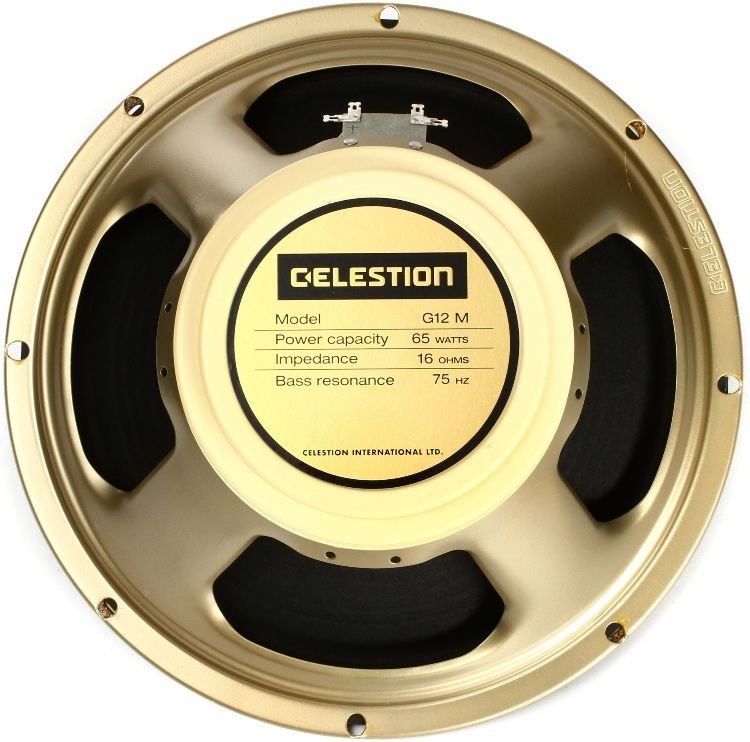 Celestion Creamback 12" speaker
The Celestion G12M-65 12" Creamback guitar speaker gives you classic British tone with increased power handling for mid- to high-power amps. In the 1960s, Celestion's original Greenback speakers helped shape generations of guitar tone and became a staple of modern music. With its warmth and distinctive growl, the G12M-65 serves up the essence of British guitar tone, with low-end grunt complementing its warm mids, crunchy upper mids, and sweet highs. If you want definitive Celestion sound, this is the speaker for you.
Two channels and all the trimmings
The Marshall DSL40CST sports two footswitchable channels: classic gain and ultra gain. Each channel boasts two modes: clean/crunch and lead 1/lead 2, respectively. With the DSL40C, you can go from glassy Plexi-esque cleans to JCM800-style snarl, hot-mod 2203, face-melting high gain — and everything in between. To shape this roaring Marshall tone, you'll take advantage of a flexible 5-way EQ (treble, middle, bass, resonance, and presence) with the thoughtful inclusion of a tone shift button. A push of the button and you're in scooped modern metal territory.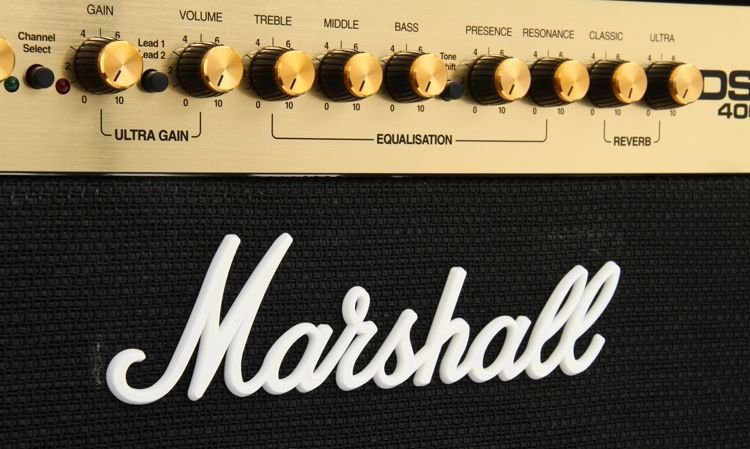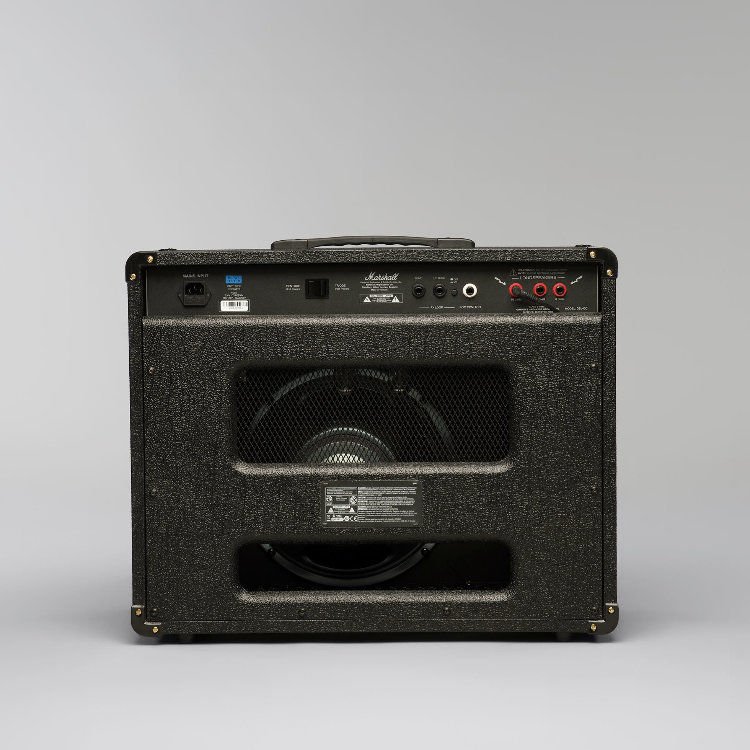 Marshall DSL40CST 40-/20-watt All-tube Guitar Combo Amp Features:
Custom DSL tube combo amp with upgraded 12" Celestion Creamback speaker
Capable of conjuring any classic Marshall sound — past or present
2 channels: classic gain and ultra gain
Each channel boasts 2 modes: clean/crunch and lead 1/lead 2, respectively
Highly effective resonance control
Tone shift button scoops mid frequencies
Studio-grade digital reverb
Rear-panel pentode/triode switch drops the amp's output to a studio-friendly 20 watts
Bypassable rear-panel series FX loop
Included 2-way footswitch for channel switching and reverb on/off
Note: Your Marshall DSL40CST amplifier is a custom design for Sweetwater and is fully covered by our Total Confidence Coverage 2-year warranty. No need to contact the manufacturer directly; just call Sweetwater if any issues with your amplifier arise.